On 10 December 1919 the first aircraft to fly to Australia landed at Fannie Bay, at the end of a 28 day flight from England. The City of Darwin celebrates a century of aviation through Australia's Front Door with new interpretive panels across two locations.
To mark 100 years since the Great Air Race from London to Darwin in 1919, City of Darwin placed new interpretive panels across two locations; in Aviators Park and Smith Park, both in Fannie Bay.
Local historians Peter and Sheila Forrest, who wrote a book on the Great Air Race, provided expert knowledge and input to the project, with the impetus coming from Fannie Bay History and Heritage Society.
The new signage located in Smith Park adjoins the marks the very location the wheels of the Smith brothers' aircraft touched Australian soil on 10th December 1919.

The new signage at Aviators Park incorporates four panels that celebrate what the Great Air Race meant to Darwin in 1919 and covers subsequent local aviation events to the present day.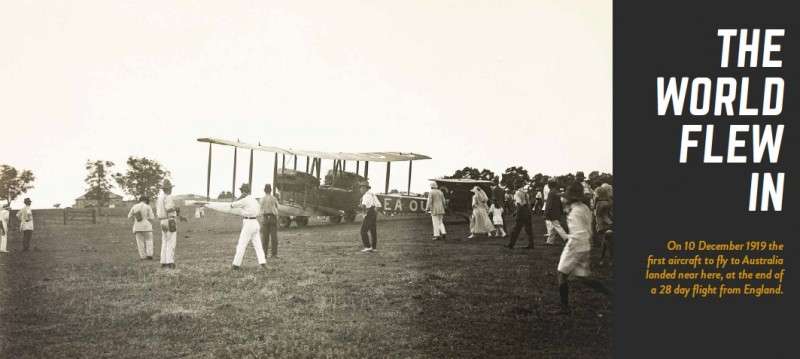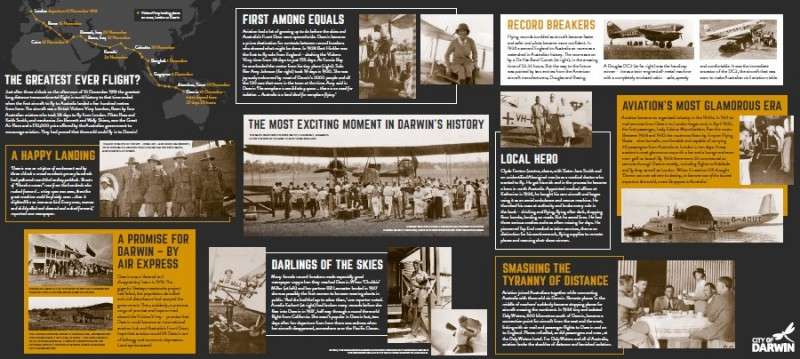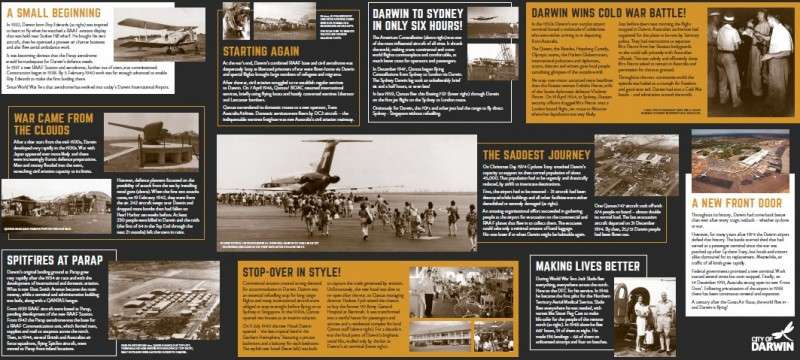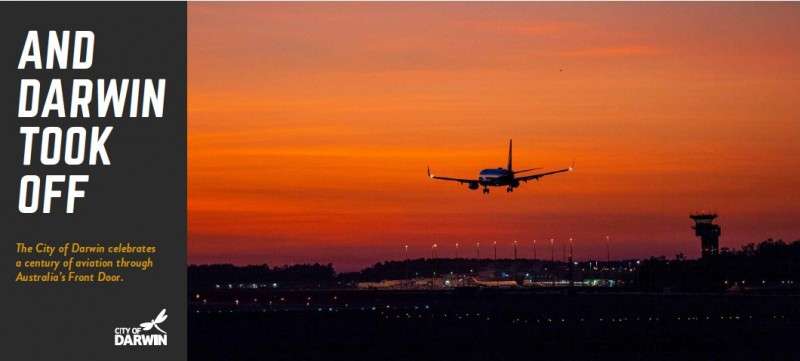 The Great Air Race
Aviation enthusiast and Australian Prime Minister Billy Hughes was the main patron of the race. He envisaged a race for Australian war heroes of the sky. His government put up a prize of £10,000 for the first aircraft to fly from England to Australia, provided that the flight was commenced and completed within 30 days, in 1919. Competing aircraft had to be British built and all crew members had to be Australian.
Five entries complied with these conditions and started in the race. Two of those crews suffered fatal crashes, one in England and one on the Greek island of Corfu. Crashes forced two other teams to withdraw, one at Crete and the other at Bali. Two other Australians, Ray Parer and John McIntosh, did not start until 8 January 1920 and thus they were never official entrants. However, after a series of amazing escapades and misadventures, their tiny aircraft reached Darwin on 2 August 1920. They were given a consolation prize of £1000.
The winning Vickers Vimy aircraft, flown by Ross and Keith Smith, supported by mechanics Wally Shiers and Jim Bennett, left England on 12 November 1919 and reached Darwin almost 28 days later. The team had very narrowly won the first prize – and they had shown what might be possible.