Public art enhances our natural and built environments, it builds upon our cultural heritage, diversity, sense of identity and provides opportunities for our artists to contribute to the development of the city's cultural vitality.
Our strategic approach to the commissioning and delivery of contemporary public art, recognises the need to build local capacity and skills, provide opportunities for diversity in the program and support a model that encourages community debate around the role of public art.
Introducing CITYLIFE Platform
Darwin is lighting up the city with its new program CITYLIFE Platform.
This artistic program is being trialed over three years with the intention of transforming selected outdoor public spaces into outdoor galleries. CITYLIFE Platform showcases local artists and their talent in addition to encouraging dialogue in the community.
Eight purpose built lightboxes will host temporary exhibitions that will change every four months.
The lightboxes are located in three sites across Darwin:
The Mall in the city centre hosts two double-sided lightboxes at each end
Chinatown car park hosts three single-sided lightboxes
Nightcliff Pool will host three single-sided lightboxes
Art and Adaptation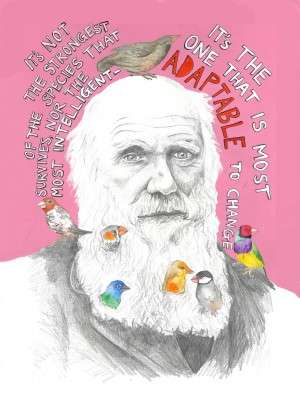 Art and Adaptation is a group exhibition curated by Fernanda Dupal. The project aims to celebrate the diversity, strength and adaptability of our environment, city and people who make up the community and fabric of Darwin.
It features new works by Adrienne Wade, Mandy Rains, Cecily Willis, Emma Long, Glynis Lee, Heather Whybrow, Joanne Green, Nicholas Fewster, Polly Johnstone, and Winsome Jobling.
Darwin city is constantly evolving and adapting to both the needs of the community and in response to environmental forces. There have been many points in history that have seen monumental change for Darwin. Art and Adaptation invokes the practise of the artist whilst also referring to the words of Charles Darwin:
"It is not the strongest of the species that survives, nor the most intelligent. It is the one that is most adaptable to change"
Art and Adaptation Videos
People who live in Darwin must quickly adapt in response to the strength of the tropical seasons. Our distance from other major cities, our lifestyle and housing has been adapted and designed to work in harmony with this.
The project aims to celebrate the diversity, strength and adaptability of our environment, city and people who make up the community and fabric of Darwin.
Exhibition dates: Friday 7 June to 30 September 2019
Exhibition sites: 10 lightboxes located across Nightcliff Pool, Chinatown carpark and The Mall.
For more information, please email:
Under the Surface is a landmark work in the Public Art landscape in Darwin and is City of Darwin's first piece of integrated Public Art. The Public Art Pilot Plan led this Council commission and the work will be officially launched with the opening of the Parap Pool facility.
The artist, Jill Chism was also involved in leading an extensive program of professional development during 2017 which included:
A workshop with 12 emerging artists to support the Darwin Fringe Festival's Pitch Your Tent installation in Civic Park. Over 300 people attended the Darwin Fringe Festival launch. 
An ongoing mentorship with local artist Andy Ewing.
A one day public art masterclass with eight local artists.
Watch the video for a behind the scenes look at what has gone into the making of this work. 
Public Art Policy
The Public Art Policy provides a framework to realise and fully integrate public art across all of Council's major strategies, arts and cultural development strategies, infrastructure developments, urban renewals and the Darwin City Centre Master Plan.
The objectives of the policy are to:
Create a strong feeling of identity, public ownership and pride in public spaces;
Contribute to the wellbeing and empowerment of communities through their participation in helping to shape their environment;
Create landmarks within the urban environment that will become natural gathering places;
Establish art and artists as recognised assets of the municipality.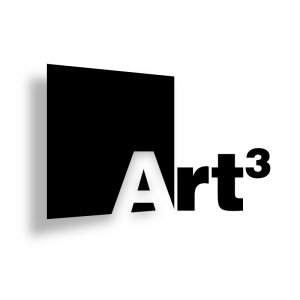 Public Art Pilot Plan 
Our Public Art Pilot Plan outlines a strategic approach to the commissioning of contemporary public art, recognising the need to build local capacity and skills relevant to public art. This includes generating professional development opportunities for local artists and encouraging community debate around the role of public art.
The Plan presents three models of commissioning:
Public Art Platforms – a changing program of public artwork situated in platforms across the city.
Integrated Art – the direct engagement model for public art integration into Council Infrastructure projects.
Stand Alone Art – the limited competition model for traditional stand-alone artworks
Expressions of interest for public art commissions and professional development opportunities will be promoted through our current opportunities page or sign up to our enews.
More Information
For all enquiries regarding public art in the city of Darwin contact:
Arts and Cultural Development Coordinator (Public Art Project Manager)
Page header image: West Lane Mural by David Collins, Daniel Roque Lee (Gullawan), Walter Barrett and Donovan Fantasia 2007