Fun in the Parks is a funded school holiday program focused on the primary school age group and held at various ovals and parks around Darwin, so children can participate at a venue local to where they live.
Fun in the Park join Fun Bus to celebrate 30 years of fantastic fun!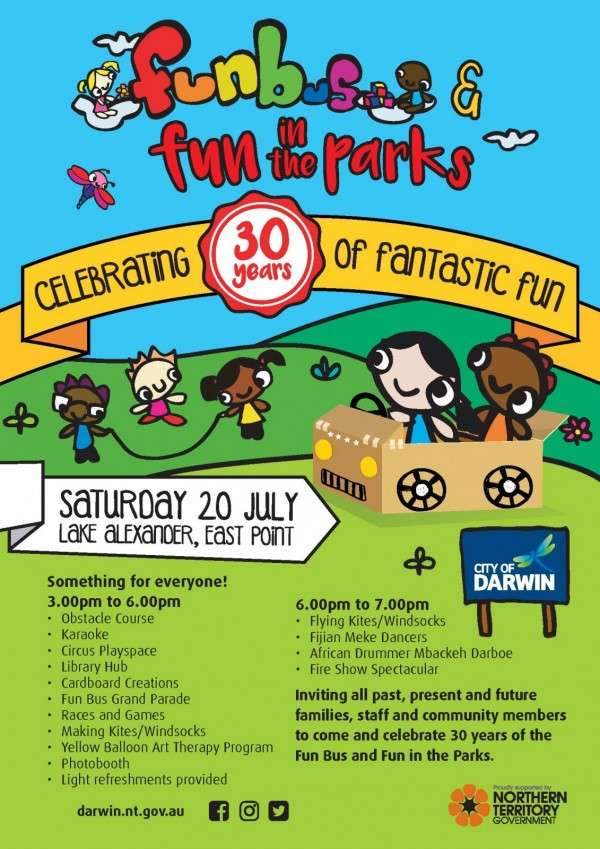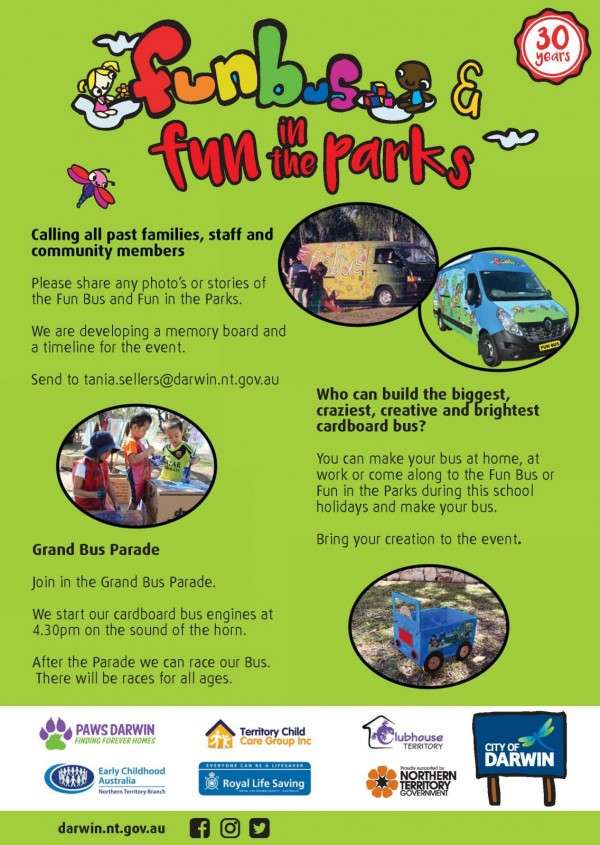 Activities including water play, art and craft, a slide, ball games, large gym shapes, and face painting are just a few of the fun things available through the program. Activities are supervised and cold drinking water and sunscreen are provided.
Operating Hours
The program operates from 10.00am to 12.30pm every Monday, Wednesday and Friday during school holidays, except public holidays.
So, slip on some shoes and cool clothing for outdoor fun, slop on some sunscreen (provided) and slap on a hat and come along to have some fun and meet new friends.
Next Program Dates
Fun in the Parks School Holiday Program - July 2019
More Information
For further information contact the Family and Children's Services Coordinator: 
Last modified
12 Jul 2019