Darwin is a cyclist's delight with our tropical climate and many connecting cycle paths. City of Darwin encourages the community to get on their bikes and feel the wind in their hair from a trip to the shops to the scenic East Point Reserve where you may spot a Wallaby or two.
Ride2Work
Join Australia's biggest celebration of commuter riding Wednesday 17 October 2018
This year City of Darwin are asking businesses to jump on board, invest in your health and celebrate Ride2Work day by hosting a breakfast in the workplace.
It is a great opportunity to encourage physical exercise as well as recognising and rewarding those who already commute this way. 
Some benefits of riding to work are:
Help reduce the risks such as cardiovascular disease, stroke, type 2 diabetes, cancers, obesity and depression.
Save your money on car expenses like fuel, car repairs, public transport.
Thinking green, Cycling transport has zero emission. Riding 10km to work each day would save 1.3 tonnes of greenhouse gas emissions annually. 
Increased fitness and mental health will lead to increased productivity and overall employee satisfaction.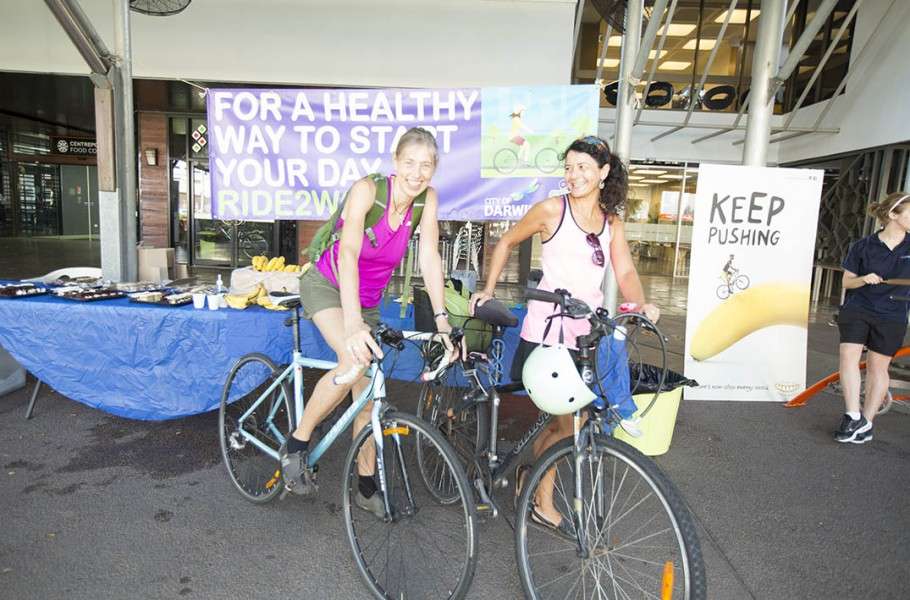 If the ride to work is a bit too far we encourage active transport options.
Northern Territory Government have supplied bike racks at a number of bus stops, a list can be provided on request. 
Alternately riding one way and carpooling the other may be an option for some.
To encourage your organisations participation City of Darwin have a limied number of Ride2Work kickstarter packs available.
Kickstarter packs include:
A VOUCHER to help shout your workplace breakfast
Posters and promotional materials
Bike bells and other giveaways.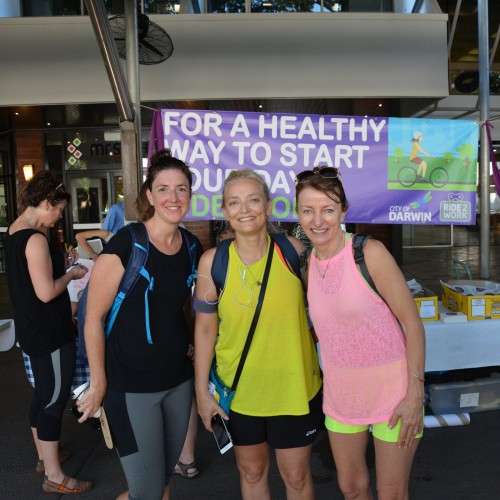 If your interested in hosting your own Ride2Work breakfast then please complete the online form or downloadable form and return to: h.docker@darwin.nt.gov.au
More information on Ride2Work day can be found at The Bicycle Network
Last modified
05 Jul 2019