We offer a civic education program for primary and high schools.
The program involves a one hour visit to Council Chambers where students can see where major decisions are made about the future of Darwin, experience a Council meeting by participating in a mock Council debate and learn how to play an active and positive role in the community.
Students will:
develop an understanding of the role of local Council
explore some of the different services undertaken by local Councils
understand how local Councils make decisions
determine the consequences of the way Councils make decisions
identify some of the processes of active citizenship in the local community
Each program can be tailored to meet the needs of the students. Guest speakers can be invited from various departments such as community services, waste and recycling, environment, the library or roads and drainage.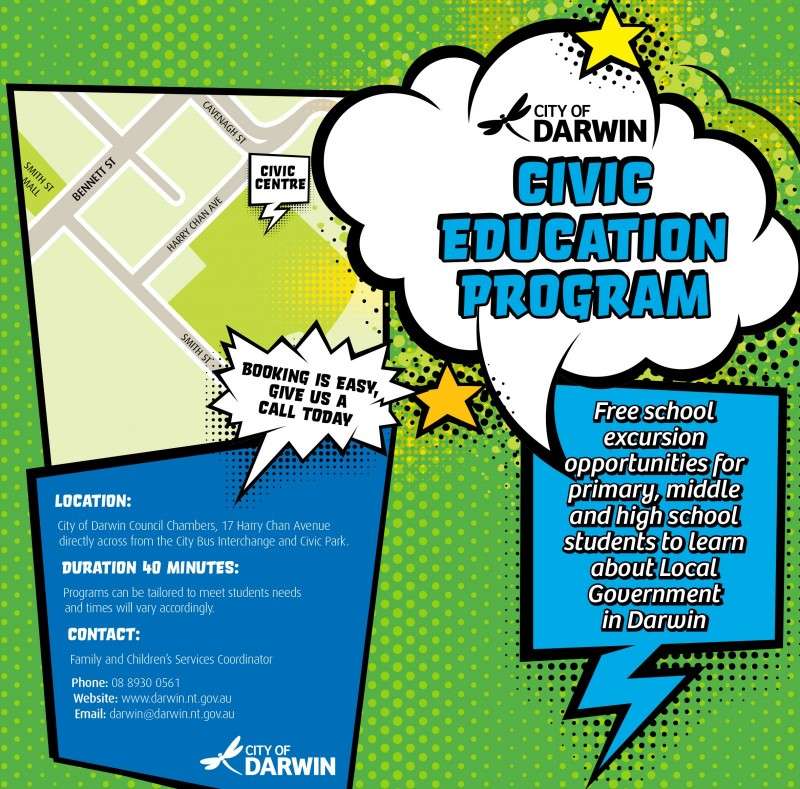 For some interesting facts on Darwin and the role of Council view the following resources:
Fast Facts about Darwin Municipality
More information
For further information or to make a booking contact the Family and Children's Services Coordinator: