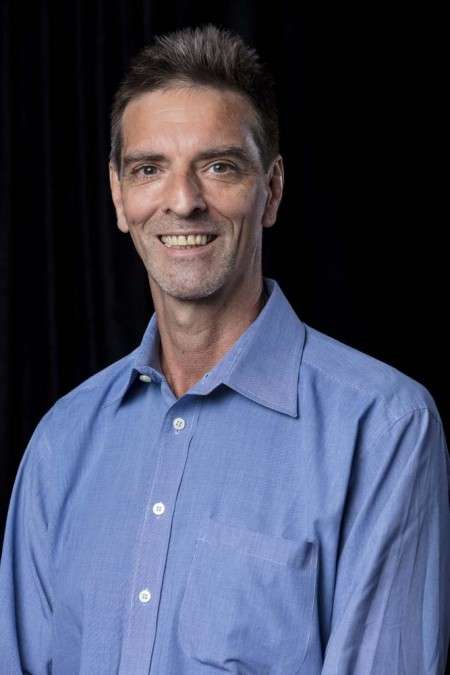 Represents Waters Ward | Elected 2017
0428 153 355
a.arthur@darwin.nt.gov.au
Portfolio
Youth Advisory Committee
Access and Inclusion Advisory Committee (alternate)
Bombing of Darwin and Military History Advisory Committee (alternate)
Ambon Sister City Sub-committee (alternate)
Dili Sister City Sub-committee (alternate)
Alderman Arthur stood for election in 2017 because he believes in social justice and ratepayers being heard. A resident of Darwin for 28 years, father of four and an active member of the creative community Alderman Arthur particularly enjoys the opportunity his role on Council provides to interact with the community, deliver on people's needs, and create a greener, cooler and safer city.
He has a degree in Zoology and is self-employed in the entertainment industry where he has worked for 40 years as a musician, promoter and agent. A Music Teacher for 20 years he's pleased that many of his students, including Jessica Mauboy, are part of the NT's thriving music industry. Ald Arthur was instrumental in starting Darwin's Sunday Blues, (now in its 10th year), the Darwin Blues 'n Roots Festival, Adelaide River Music Muster and the Darwin Saltwater Reggae Fest. His interest in creative celebration and community participation extends to Nightcliff Arts Music and Culture Inc. where he is the founding secretary and whose focus is the Nightcliff Seabreeze Festival. He has sat on the committee for 16 years and is now the Chair.
His community interests include preserving Rapid Creek, which he describes as the "jewel" of Darwin's northern suburbs. He started the Save Rapid Creek community group, whose website now has 8 000 likes.
Another keen interest is good planning.
He enjoys a simple life of singing, storytelling, dancing, fishing, and bushwalking with his family and believes that his training in zoology enables him to contribute towards council planning, environmental, health, and safety strategies.