The Municipal Plan and Budget of the Council paves the way for a strong, sustainable and smart future for our City.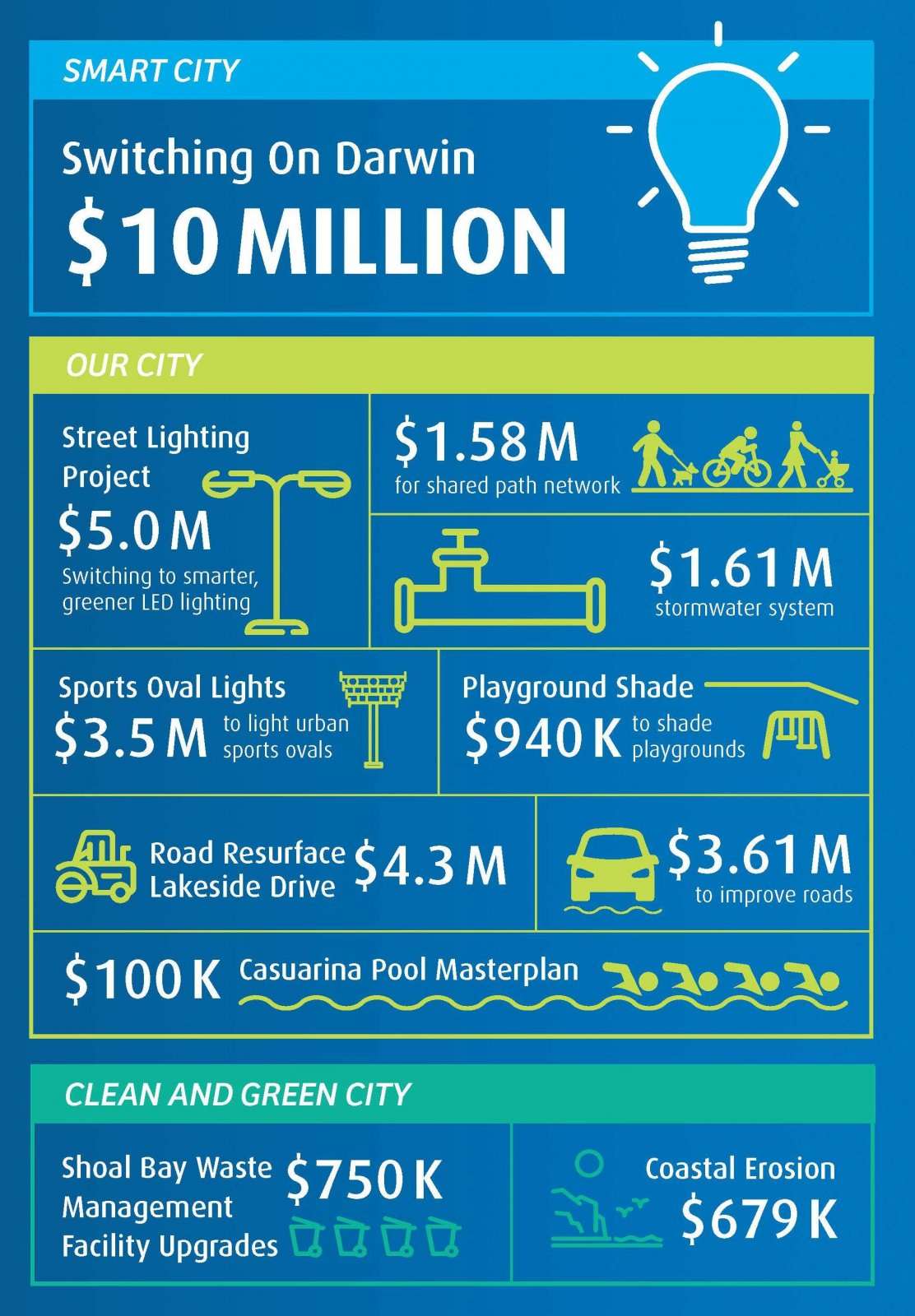 The Plan focusses on delivering key city projects, managing our assets and positions the Council to respond to our challenging economic environment.
Key projects include Smart Cities Switching on Darwin, street lighting improvements, lighting sports ovals and further upgrades to Shoal Bay Waste Management Facility.
These projects are a significant investment in community life and our local economy. This budget shows Council's commitment to meet the community's expectations for services, maintaining assets and investing in infrastructure for the city's future.
Council will continue Cyclone Recovery into 2018/19 working to restore the damage done by Cyclone Marcus.
There will be a 3 per cent rate rise. This means that for an average ratepayer rates will increase by $64 a year which is $1.23 a week.
Council's Long Term Financial Plan outlines how this level of rate rise is important for Council's long term sustainability.
Last modified
01 Feb 2019