The Annual Report provides an insight into City of Darwin's performance over the year against the goals and outcomes of the Evolving Darwin Towards 2020 Strategic Plan, Annual Municipal Plan and budget. 
The 2018/19 City of Darwin Annual Report - Towards a Smarter Future is the last year under the Evolving Darwin Towards 2020 Strategic Plan.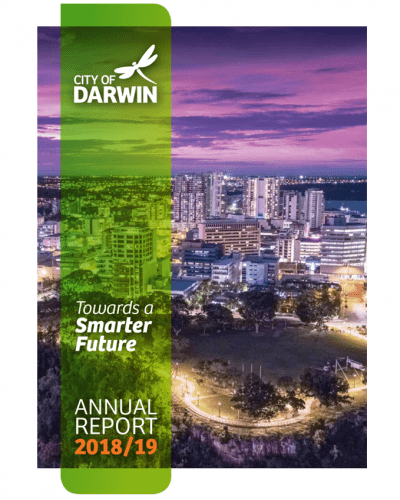 City of Darwin's 2018/19 Annual Report outlines our achievements over the past year and provides a vision for our city for the next ten years.
It was a challenging year as we all worked together to recover from Cyclone Marcus and its impacts. This recovery included a Tree Re-establishment Advisory Committee, planting 4000 new trees and holding eight community tree planting days.
2018/19 has also been an exciting year with the signing of the Darwin City Deal in late 2018. It commits Council to a tri-partite agreement with the Australian and Northern Territory Governments over the next 10 years to cool our city, make it more liveable and drive investment.
This year shows us moving Towards a Smarter Future. The $10M Switching on Darwin project was delivered. The technology rolled out in Darwin includes over 900 LED smart lights, CCTV cameras, extended WiFi network, parking and environmental sensors.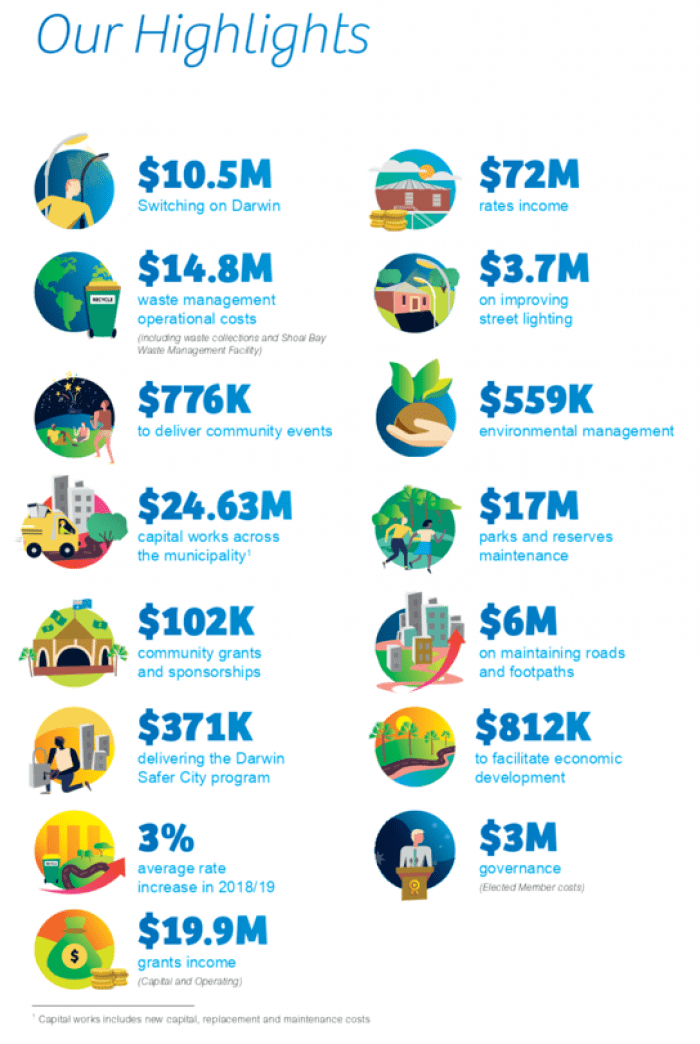 Contact Us