Reconciliation is about strengthening relationships between Aboriginal and Torres Strait Islander peoples and non-Indigenous peoples, for the benefit of all Australians.
Reconciliation Action Plan Working Group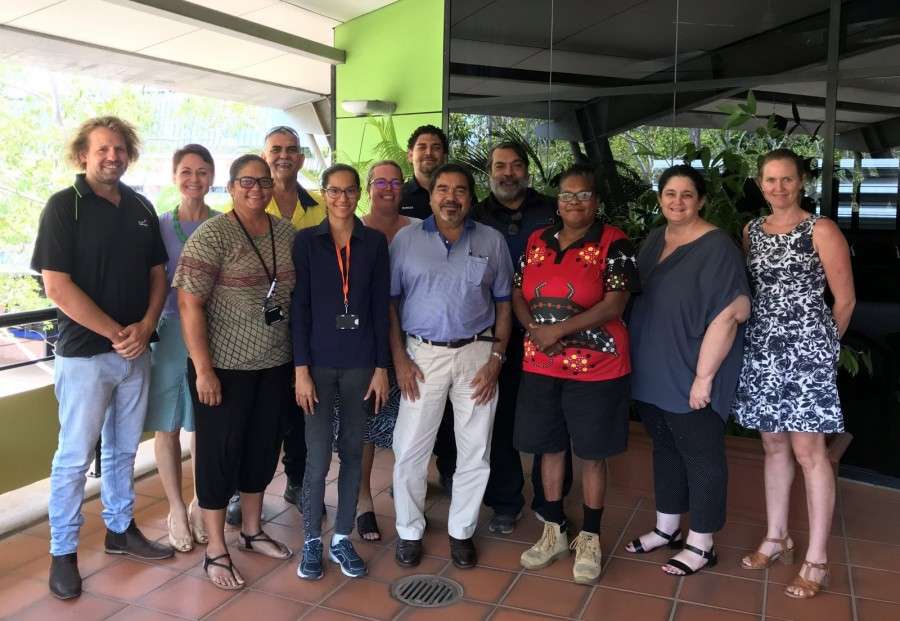 Left to right FRONT – Rosanna De Santis (Co-Chair), Sade Waugh (WG CoD Staff), Alderman Peter Pangquee, Lynette Fejo (WG Community), Helena Wright (WG Community), and Lynn Allan (CoD Secretariat)
Left to right BACK – Tristan Cook (WG CoD Staff), Shenagh Gamble (Co-Chair), Tony Vincent (WG CoD Staff), Amy Griesbach (WG CoD Staff), Mark Pocock (WG CoD Staff), Richard Fejo (WG Community)
 
---
The RAP Working Group held meetings on 25 February (Nightcliff Community Centre) and 17 March 2020 (CoD Operations Centre), to consider the pillars of "Respect, Relationships, and Opportunities".  The working group is actively working toward a remarkable RAP, that details some key actions for City of Darwin.  The actions will bring benefit to our organisation and the community we serve. 
Our next scheduled meeting in April may well be conducted by video link-up, amidst the global health situation; as we aim to have a DRAFT Reconciliation Action Plan before our Elected members, as soon as possible.
---
In January 2020, 10 of the RAP working group and 17 staff from CoD participated in a two-day Cultural Safety & Cultural Respect workshop, delivered by Aunty Sharon Gollen (Ngarrindjeri descendant) and Kathleen Stacey (IMG0545).  The two day workshop was transformative for participants, with many saying that this has shaken their world view and will completely change their lives.
Some of the comments included:
"I just wanted to say how grateful I am to have been able to attend this session. Thank you for extending the invitation and for bringing this knowledge and experience to our organisation."

"It was a great workshop - thanks for the opportunity to be involved and be part of such an enriching and important journey for Council and the community!"

"I thought it was amazing, and I definitely feel I'll need time to digest it all and decide how to do something meaningful."

"This was by far the most impactful education session I have ever experienced. I am also overwhelmed by how generous everyone was with their stories and how gently we were led through difficult content."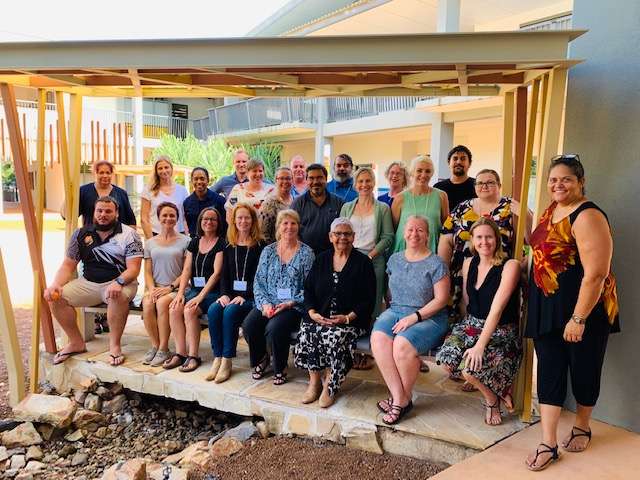 Next RAP WG meeting is scheduled for Tuesday 18 February at the Nightcliff Community Centre.
FAQ's
What is a Reconciliation Action Plan (RAP)?

A RAP is a strategic document that details how an organisation will contribute to reconciliation within their organisation and within the communities in which they operate.

What are the different kinds of Reconciliation Action Plans (RAP's)?

There are four types of RAP that an organisation can develop: Reflect, Innovate, Stretch and Elevate.
Each type of RAP is designed to suit an organisation at different stages of their reconciliation journey. City of Darwin will be undertaking an 'Innovate' RAP.

Why is City of Darwin developing a RAP?

Darwin is a multicultural city, built on Aboriginal land; undertaking a RAP is an acknowledgement of our history and cultural past and an important step in establishing a connected community that has pride in our cultural identity.

What time commitment will be involved for members of the Reconciliation Action Plan Working Group (RAPWG)?

Appointment to the RAPWG will be for a period of 2 years. Members will need to attend a RAPWG meeting held once every two months. The meetings will be catered and held on a weeknight, outside of normal business hours.

Will community members of the Reconciliation Action Plan Working Group (RAPWG) be remunerated?

Yes. Community members of the RAPWG will be remunerated as per sitting fees for Elected Members
More Information
For further information regarding the RAPWG and application process please contact City of Darwin's Community and Cultural Development Coordinator Rosanna De Santis.
Rosanna.DeSantis@darwin.nt.gov.au