Street Workouts are a great way to get / stay fit outdoors. With new and upgraded exercise equipment Darwin residents will be more active and healthy.
East Point Exercise Equipment Upgrade
The exercise station at East Point Reserve (station closest to the toilet block) is being upgraded. It will be replaced with a larger Calisthenics style street work out station. The design has elements that are considerate to people in wheel chairs, providing an inclusive exercise facility. The project includes:
Removal of existing equipment from the area and preparation of the site.
Installation of approximately 10m x 20m Calisthenics style street work out station with rubber soft fall, as shown in image below.
Installation of improved signage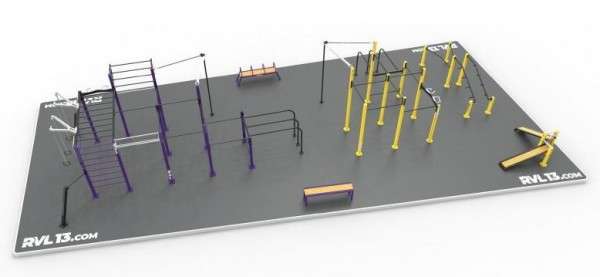 This is a joint project between local social exercise group Bar Brothers and Sisters, the Northern Territory Government and City of Darwin.
Work will commence early October. The exercise station will be unavailable during this time and there will be some noise and dust during construction.
For further information regarding to the project please contact City of Darwin's Recreation and Leisure Coordinator Clare Beacham.