Construction of two sea walls at Sunset Park and Nightcliff were key projects identified in Council's Erosion Management Plan for 2015/16.
Nightcliff Stormwater and Coastal Erosion Works:  March-June 2017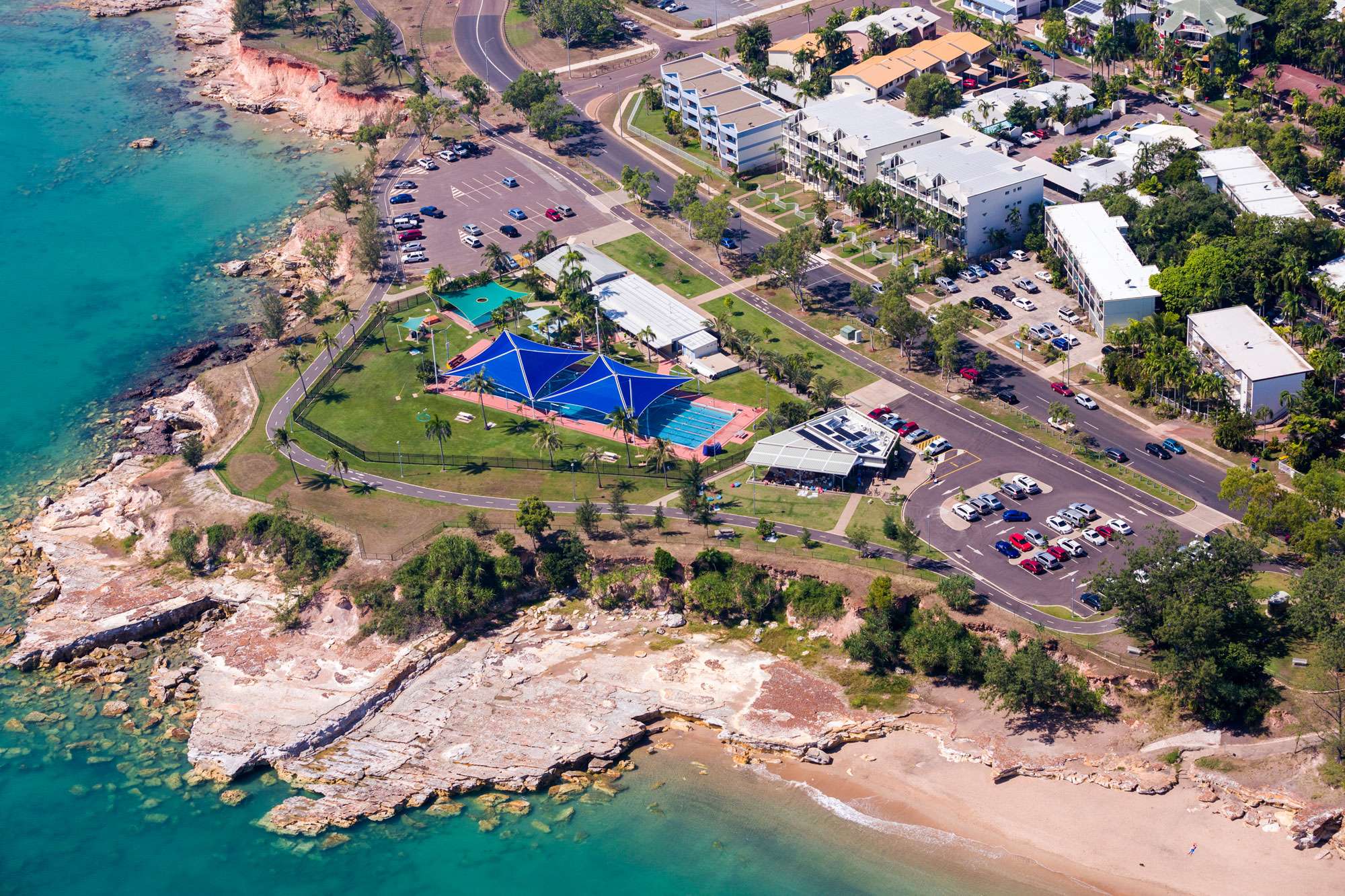 The works to redirect the stormwater outlet pipes to the bottom of the cliffs and install armour rock along the Nightcliff foreshore (near the Nightcliff Pool) started in late March and are expected to be finished late June 2017 (weather permitting). The works are being staggered over 12 weeks.
The location of the works: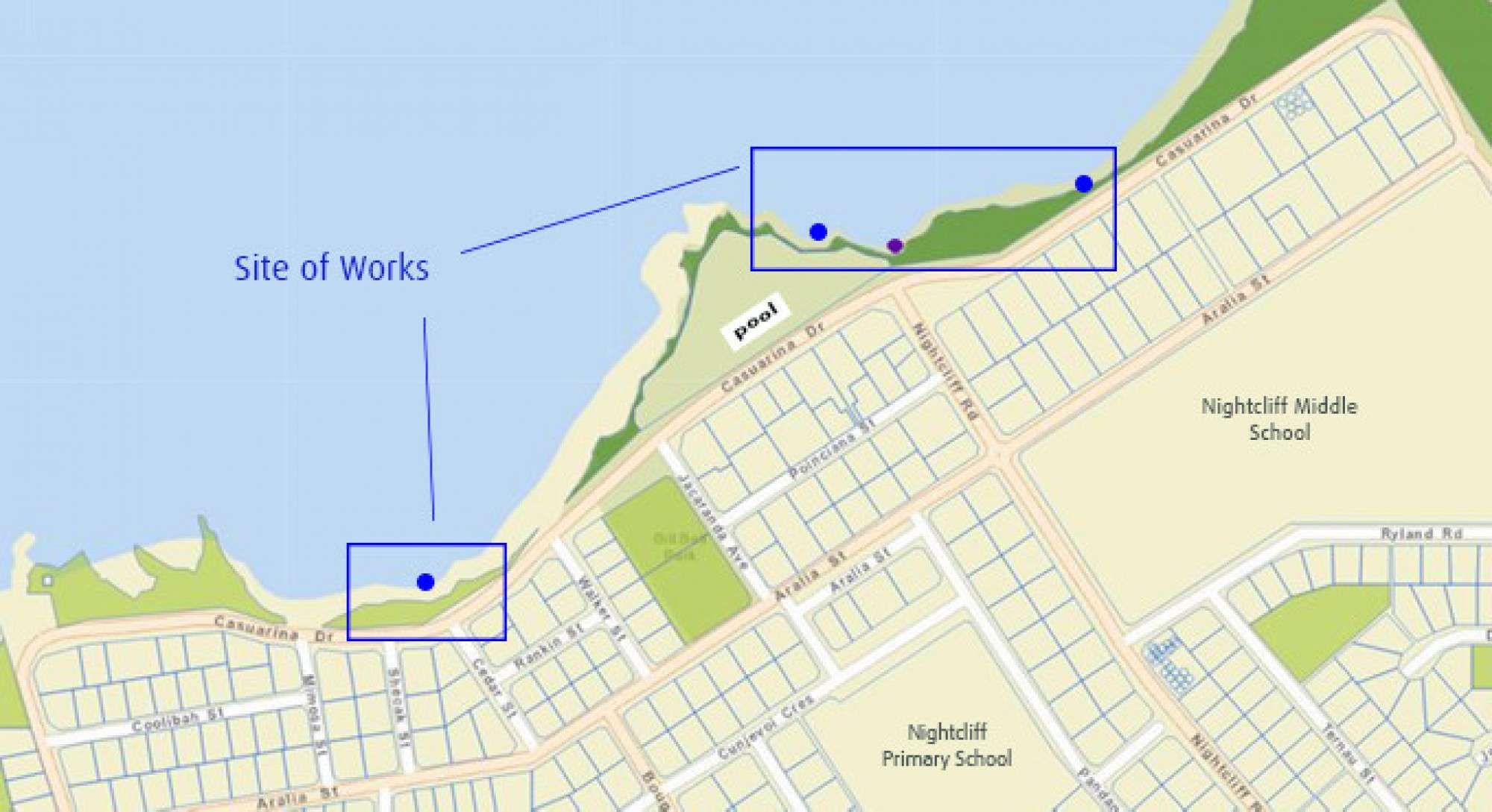 During the works there will be:
Some noise disturbance due to rock movement and machinery
Some dust associated
Closure of some parks in the carpark north of the pool
Traffic management along the shared paths with some short detours necessary.
Please note that asbestos containing material has been identified as a potential hazard in the area and will be safely managed throughout the works.
Here are photos of one of the sites for the next stage of works. As shown in these photos the shared path is close to the eroded cliff edge. (If you look closely you can also see the old posts where the previous fence was before it had to be moved due to erosion.) These photos also shows one of the stormwater outfalls that will be moved as part of these works.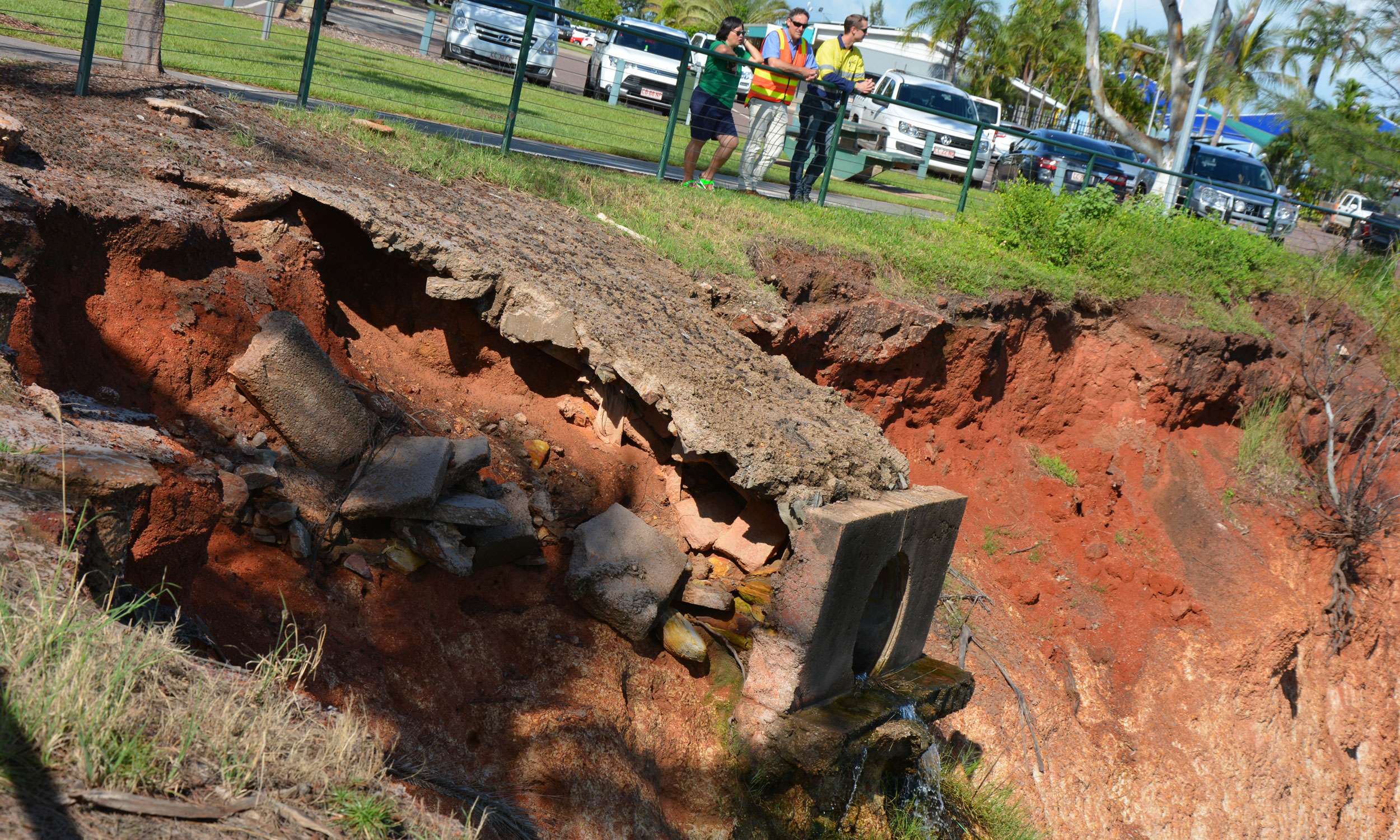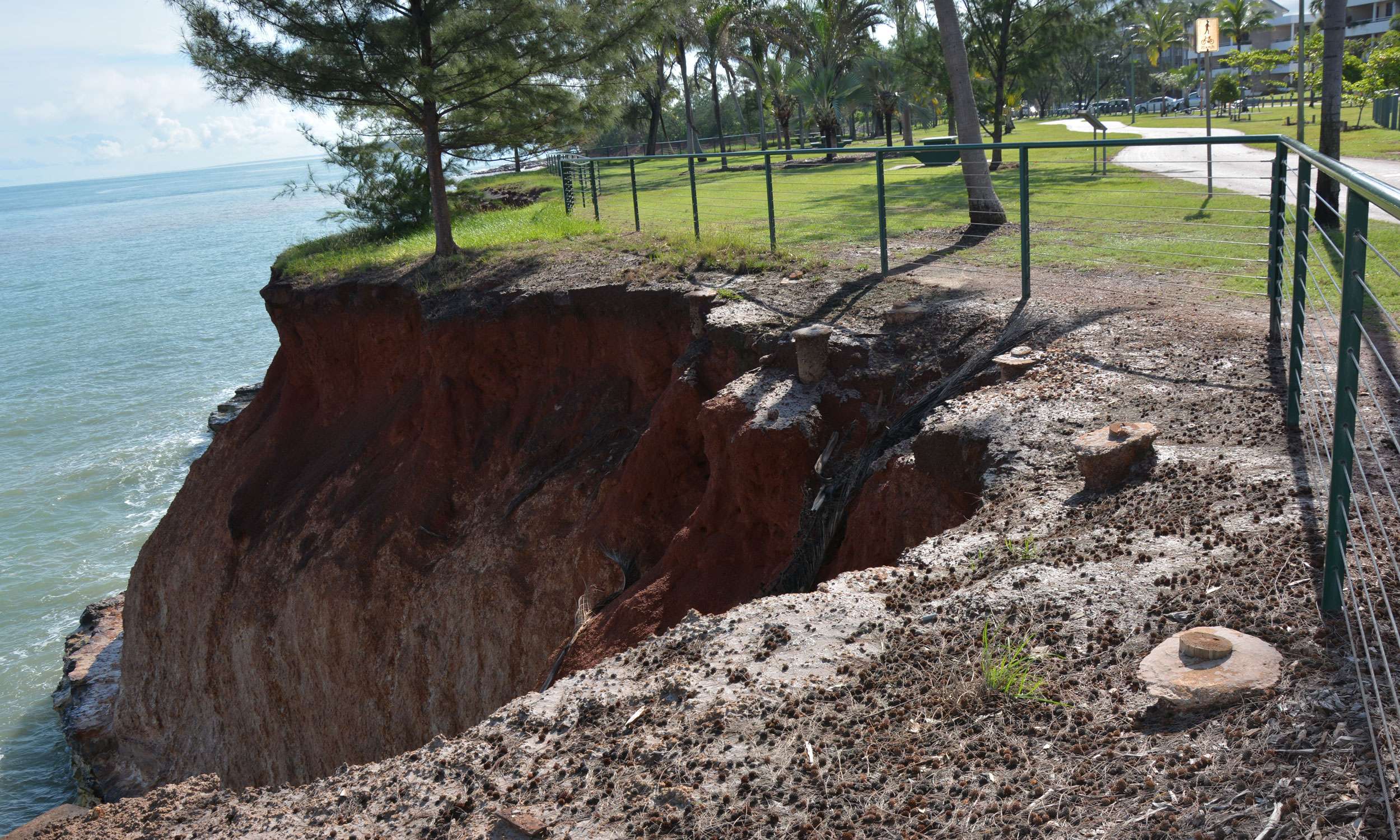 Sunset Park Sea Wall
The new 155m long sea wall built along the perimeter of Sunset Park is a solid concrete wall designed to manage ongoing erosion and limit damage from storm waves overtopping.
The area between the new sea wall and shared path has been landscaped and a fence installed along the coastal perimeter of Sunset Park to ensure the wall would not be visible from the park itself.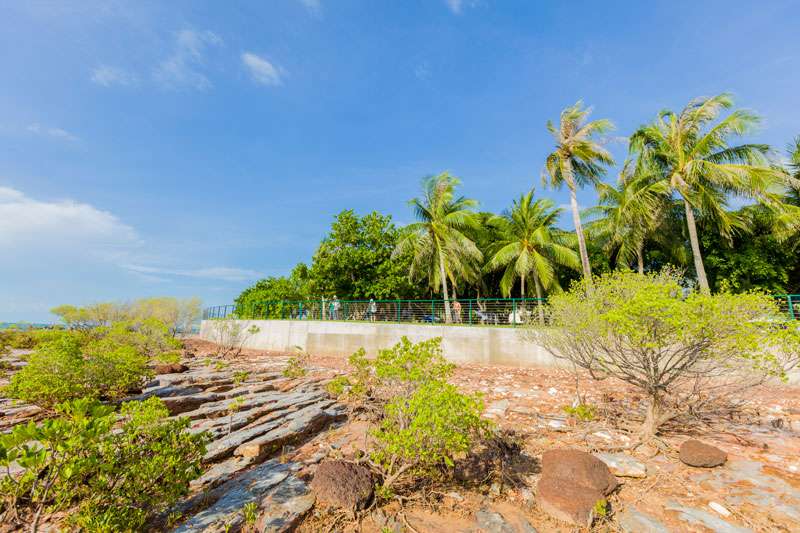 Nightcliff Foreshore Seawall
A rock seal wall has been built along a 130m stretch of the cliffs at Nightcliff beach, along Casuarina Drive between Nightcliff Pool and Windsurfer's corner. Landscaping in the area was also restored, noting that asbestos containing material that had been identified as a potential hazard in the area had been safely managed throughout the period of work.
Both projects are now complete and designed to protect the coastline against the action of tides and waves.