Smart Tourism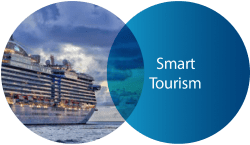 The tourism potential in City of Darwin will be greatly enhanced through #SmartDarwin and compliments the industry's Turbocharging Tourism strategy. Greater access to data through smart technologies and innovative approaches to integrating digital technologies and analytics into visitor attraction and retention will enable existing operators to access new market opportunities and for new tourism products and services to emerge. It also enhances event experiences and the ability to promote indigenous culture and local sight-seeing offers.
Centre for Excellence in Education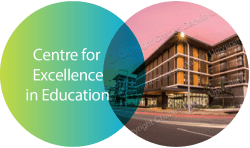 The establishment of a Charles Darwin University campus within the CBD will greatly enhance the vibrancy of the city and stimulate the local economy. By 2028 more people will be living and working in Darwin's city than ever before with an estimate of 11,700 students studying and 600 university staff working in the city, with up to 1,000 students living in new student accommodation. A great opportunity exists to leverage this boost of talent and ensure the city is well positioned to retain a workforce equipped with the skills of the future.
A great opportunity exists to ensure the campus is implicitly open and connected to the city more broadly and an open, collaborative place and space for business and the community to interact with as a new world university campus. In addition to the co-location of the libraries, facilities such as makerspaces and adaptive collaborative spaces and labs that bring academics, students, researchers, industry, governments and the community together will contribute to redefining and transforming the city.
New Central Innovation Precinct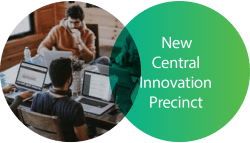 The Darwin Innovation Hub plays a crucial role in driving entrepreneurialism, innovation, collaboration and commercialisation within the city. For the benefits of #SmartDarwin and the value of open-data to be realised, the community's capacity to access, leverage and use data must be addressed. An expansion of the existing hub of innovation activity through the development of a new central Innovation Precinct would support the realisation of this untapped potential. A facility that supports community co-working space and welcomes pre-seed enterprises and social innovators and that is designed to leverage latent talent and build grassroots innovation capability would have the potential to expedite the potential. A central Innovation Precinct should leverage existing assets and revitalise and activate the city's laneways and enhance connectivity between the other precincts.
Celebrating & Elevating Indigenous Culture & History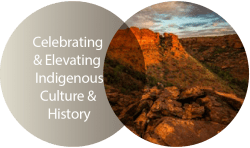 Fostering the indigenous community and their involvement in the local area is vital to the future of Darwin. The local Larrakia people have economic development aspirations that can be fostered through local investment and cultural programs. Darwin can further these goals by promoting Indigenous led businesses and promoting innovative ideas that further cultural appreciation. This will be aided by the $2 million investment to restart the Larrakia Ambassadors Program.
Using emerging technologies such as virtual reality, augmented reality, digital storytelling and wayfinding can promote Darwin's emersion in Indigenous culture. Augmented reality for example can be used to tell stories about how the local area may have looked historically and can highlight points of interest visitors can explore that contain local artworks overlayed on existing sites.
Urban Living Lab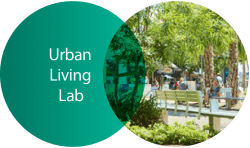 The establishment of an Urban Living Lab through a co-design process will ensure that residents, workers and businesses will be the ultimate beneficiaries of world-leading research on cooling and greening tropical urban environments. With a distinct focus on tropical urban and building design, energy efficiency and heat mitigation, the Urban Living Lab has the potential to drive enormous economic efficiencies through evidence-based design, and enhance the city experience through agile trial and validation processes and create new opportunities for industry and innovators.
Let Youth Lead the Change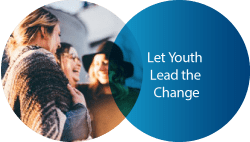 There is significant opportunity for Darwin to leverage the emerging talent by creating new opportunities for greater participation by young people in the community, economy and civic leadership. Young people bring fresh perspectives and are generally early adopters of disruptive technology. By harnessing the energy and entrepreneurialism of the next generation of Darwinians –innovation within the city could be accelerated. Through the use of smart technologies, collaboration platforms and co-design methods, Darwin businesses, governments and community organisations can expedite the development of ideas that drive growth in the economy and enhance the local innovation culture. Engaging young people in civic  decisionmaking processes can influence their tendency to participate more broadly.
Smart Defence Capabilities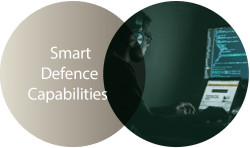 Science and technology are key enablers of the Australian Defence Force's operational capability and ensures the ADF remains resilient to emerging threats, including the possible use of disruptive technologies by adversaries. Opportunities exist to enhance collaboration between Darwin's SMEs, research institutions and academics to enable industry and Defence to collaborate and innovate together enabling Darwin to become a Smart Defence hub in the South East Asia region.