Our sound equipment provides an affordable and accessible alternative for community groups, young bands and artists who need a PA (sound) system for events. The equipment can be used for small concerts or as a public address system for a variety of events and productions.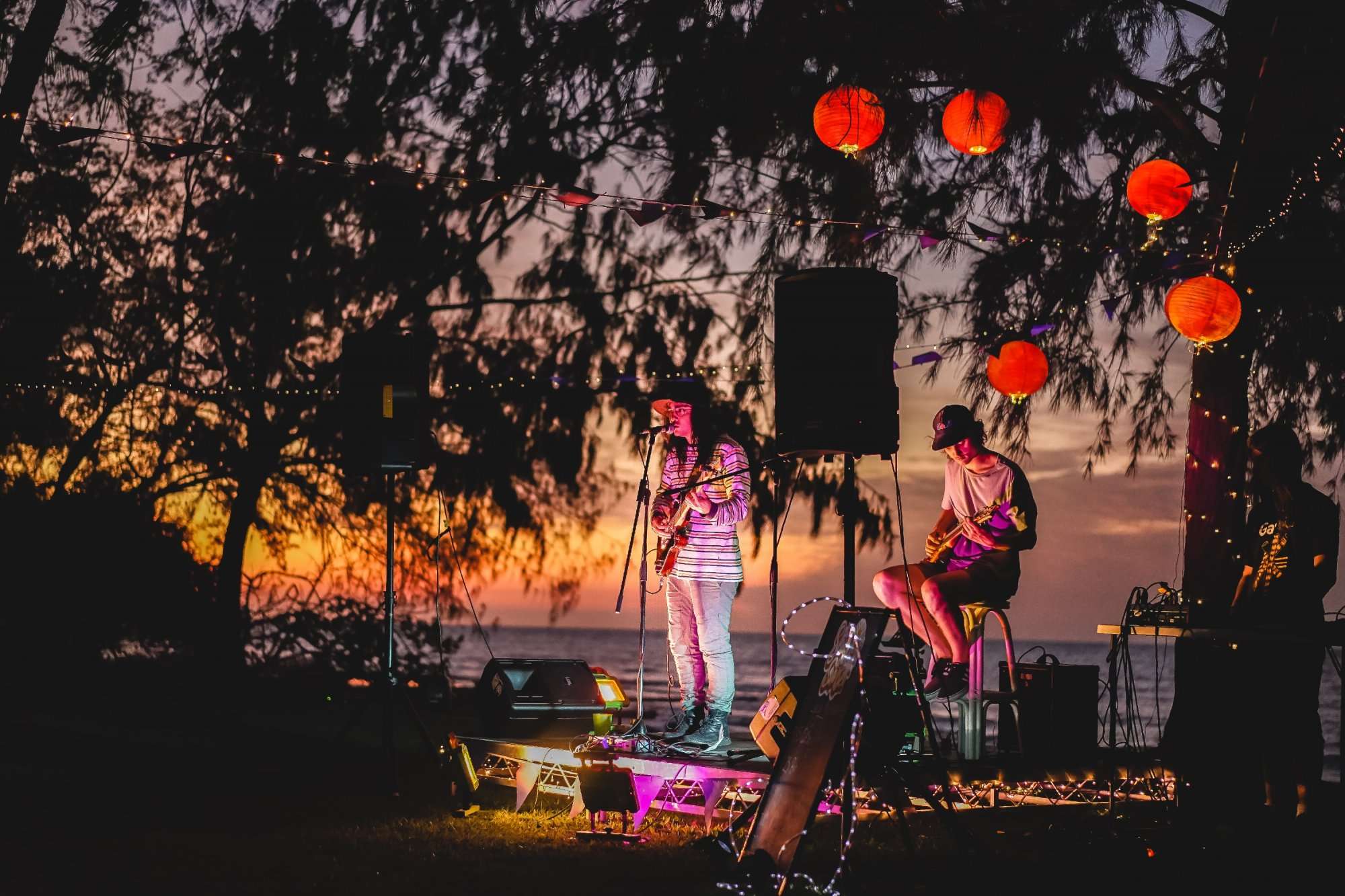 Our sound equipment is available to not-for-profit organisations, community groups, charities and young people for non-commercial events that are open to the community (sorry, no backyard parties!).
Equipment Options and Fees
There are two different sized kits available, the hire fees are as follows:
| | |
| --- | --- |
| MIPRO Portable Sound System | $55  |
| PA System | $105  |
Important Information on using the sound equipment
Please note to use the sound equipment:
The event must take place within the Darwin municipality
The event must be non-commercial in nature and open to the community to attend
The event must have public liability insurance cover
You will need to engage the services of a suitably qualified or experienced sound technician to set up and operate the PA System
The equipment cannot be loaned out until the application form, public liability insurance certificate and payment have all been received
The equipment is to be transported in an enclosed vehicle
How to Book
If you are interested in using the sound equipment or would like to know more about it
or phone Customer Services
Once availability has been checked and a tentative booking is made, download the paperwork below
Event Equipment Application Form (Webform)
Event Equipment Application Form (pdf)
PA System - list of included equipment
MIPRO - list of included equipment
Completed application forms can be emailed to g.gear@darwin.nt.gov.au
Need help deciding which sound equipment is right for you?
Click on the tabs to learn more about the equipment available to help you choose which is right for you.
MIPRO 
 

All in one speaker on wheels with retractable handle
Runs off a rechargeable battery for portable use
Comes with one vocal microphone (with 3.5m cable)
Offers two inputs – plug in either two mics, two instruments or one of each
Suitable for a small crowd of around 50-100 people max

Some examples of what the MIPRO is great for:

MCs, welcome to country and other speeches to small crowds
Playing pre-recorded music from phones, laptops, ipods or CDs
Solo singers using a pre-recorded backing track or with one instrument eg keyboard or guitar
Walking tours of historical sites or gardens (on paths or firm, dry ground)   

PA System

Includes a 22 channel mixer, 4 speakers, 2 vocal mics, 1 x instrument mic, 2 x DIs, leads and stands
Suitable for crowds of up to around 250/300 people
A professional sound technician is required to set up and run this PA
All equipment will fit in a large sedan or station wagon

Some examples of what the PA System is great for:

Speakers or comedians for events with medium sized / noisy crowds
DJs for functions (though not suitable for excessive bass)
Soloists, duos or small bands with acoustic instruments or one or two electric instruments at most
Please note this PA is not suitable for amplifying drums, or a wall of DJ bass
Not sure what you need?
If you need assistance deciding which of our sound equipment is right for your event please contact the technical manager on 0491 283 311. Unfortunately the technical manager is unable to assist with booking or payment enquiries.
PA equipment specifications for sound experts: