Elevate performances at your next community event with our temporary staging.  We have two sets of staging that can be configured to suit a range of functions.
Skip straight to:

Stage Kit Trailer 
The stage kit trailer consists of:
8 x 2.4m x 1.2m panels (can be configured to different shapes)
A choice of 0.3m, 0.45m, 0.6m, 0.9m or height adjustable legs
1 x set of stairs
Optional disability access ramp which can be used instead of stairs for stages that are either 0.45m or 0.9m high
All of above is contained in a colourful box trailer - 3.6m L x 2.5m W x 1.8m H
Cost to hire
$305
Delivery and Set Up
The stage kit trailer is delivered to site and assembled by Council between 8am and 4pm weekdays
Delivery and set up outside these hours is available for a fee – price on application
NB Unless otherwise requested, the box trailer will be left onsite if delivery and pick up of the stage is taking place on the same day.
Aluminium Staging 
The aluminium staging consists of:
5 x 2.4m x 1.2m panels with a fixed height of 0.45m high (can be configured to different shapes)
A set of stairs (two steps)
Cost
$70 per section
Collection
Aluminium staging may be collected by the hirer from the Bishop Street Operations Centre between 8.30am and 4.00pm weekdays
A light truck, large ute or trailer will be required. You will need at least two (2) people
Closed in shoes must be worn when collecting or returning staging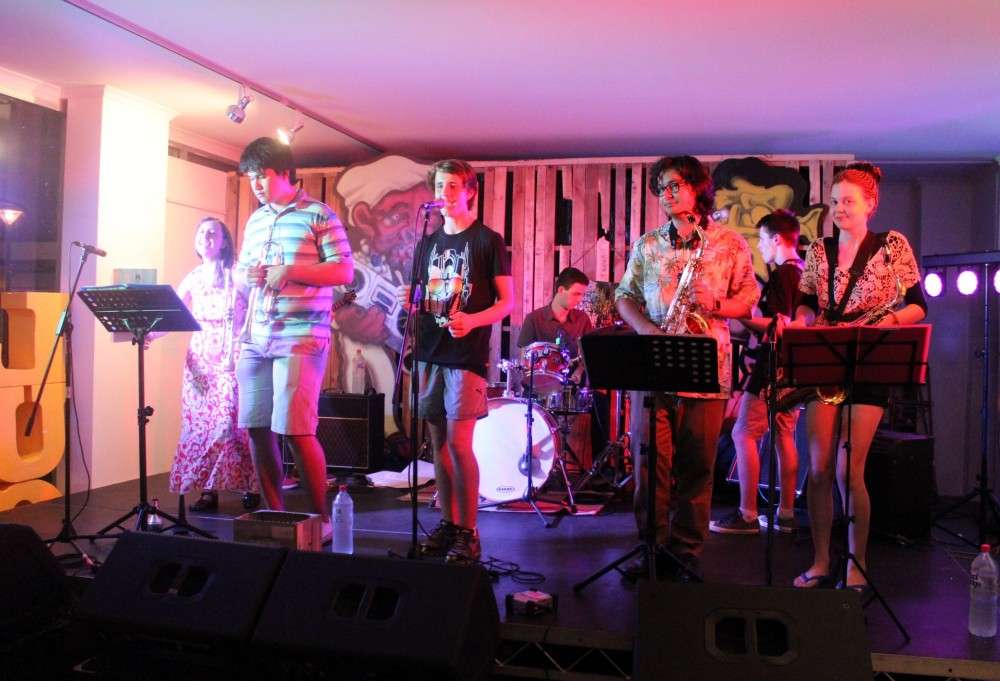 Terms of Loan 
The staging is available to not-for-profit organisations, charities, community groups and others (at discretion of Council) where utilised for a community event open to the public within the Darwin municipality.
The hirer must:
Be a not-for-profit organisation, charity of community group
Have $20,000,000 Public Liability Insurance coverage
Return a completed application form and provide payment at least 10 working days prior to the event
Ensure there is adequate security on site to avoid theft or vandalism if leaving staging unattended overnight or on weekends
Event Equipment Application Form (Webform)
Staging Application Form (pdf)
How to Book 
To discuss your needs or to check availability of the staging please contact Customer Service: