Australia Day
It is a day for all Australians to celebrate what's great about Australia and being Australian.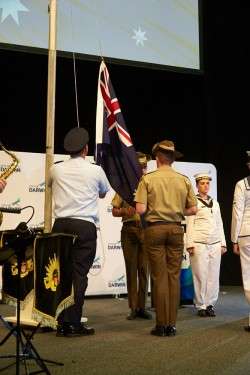 Australia Day is a day for all Australians, no matter where our personal stories began. It's a day to reflect on what it means to be Australian, to celebrate contemporary Australia and to acknowledge our history.
Australia Day today is a community day. With formal ceremonies around the country - flag raisings, citizenship ceremonies and the presentation of community awards - combined with local events and fun activities, the day belongs to the people.  It's a day that is supported by our communities, strengthened by our diversity, and driven by our desire to make Australia a better place, now and in the future.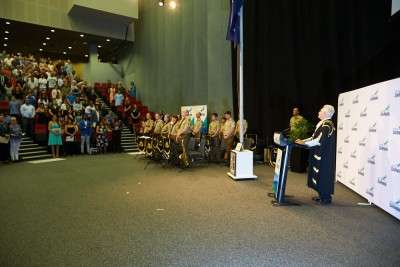 On Australia Day, which is observed as a public holiday in all states and territories, we celebrate what's great about being Australian. It's the day to reflect on what we have achieved, what we can be proud of and to acknowledge the contribution that every Australian makes to our diverse nation.
Here at City of Darwin we hold an Australia Day Flag Raising and Citizenship Ceremony from 10am at the Darwin Convention Centre that includes:
the raising of our national flag;
Australian Army Band Darwin;
An Australian Citizenship Ceremony; and
The presentation of the Australia Day Awards.
More Information
For assistance with your nomination to Darwin's Australia Day Awards, please contact the Community Events Coordinator on
For information on other Australia Day Awards and events, please contact the Australia Day Council. 
Last modified
11 Sep 2019