Online Activities
Play fun, educational games with your Library card.
Access colourful, quirky and fun games and activities for 3 to 9 year olds. Busy Things is designed to entertain and educate. There are over 300 games and activities that can be configured to suit different ability levels.
It's fun, colourful and noisy. And FREE for library members.
Click on Busy Things and enter your library card number and password when prompted.
Not a member? Join online.
Forgot your password? Reset it.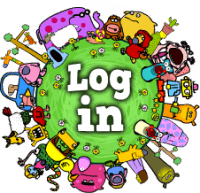 Last modified
05 Mar 2019