The Shoal Bay Renewable Energy Facility was opened in 2005. The facility is owned and operated by Landfill Management Services (LMS) in cooperation with City of Darwin.
Landfill gas is a form of renewable biogenic energy that is derived from the decomposition of the organic component of waste deposited landfill, which is mainly a mixture of carbon dioxide and methane. Without appropriate management, gases from landfill can escape into the atmosphere and cause problems for the environment.
At Shoal Bay Waste Management Facility, a Renewable Energy Facility was established to manage the gases in a sustainable manner. 
The facility is owned and operated by Landfill Management Service (LMS) in co-operation with City of Darwin. The facility was commissioned in 2005 and consists of a 1.1MW engine.
Did you know?

The renewable energy facility currently powers over 1000 homes!*
How it Works
The landfill gas is harvested from landfill to produce renewable electricity to approximately 1000 Darwin homes every year. The below table outlines the electricity generated by the facility in the past financial year. This table will be updated each quarter. 
 

Net generation (MWh)

July 2016

788.754

August 2016

747.18

September 2016

740.636

October 2016

726.33

November 2016

674.554

December 2016

664.544

January 2017

742.632

February 2017

8.436*

March 2017

402.034

April 2017

578.274

May 2017

508.376

June 2017

715.064

*  The facility was closed for maintenance.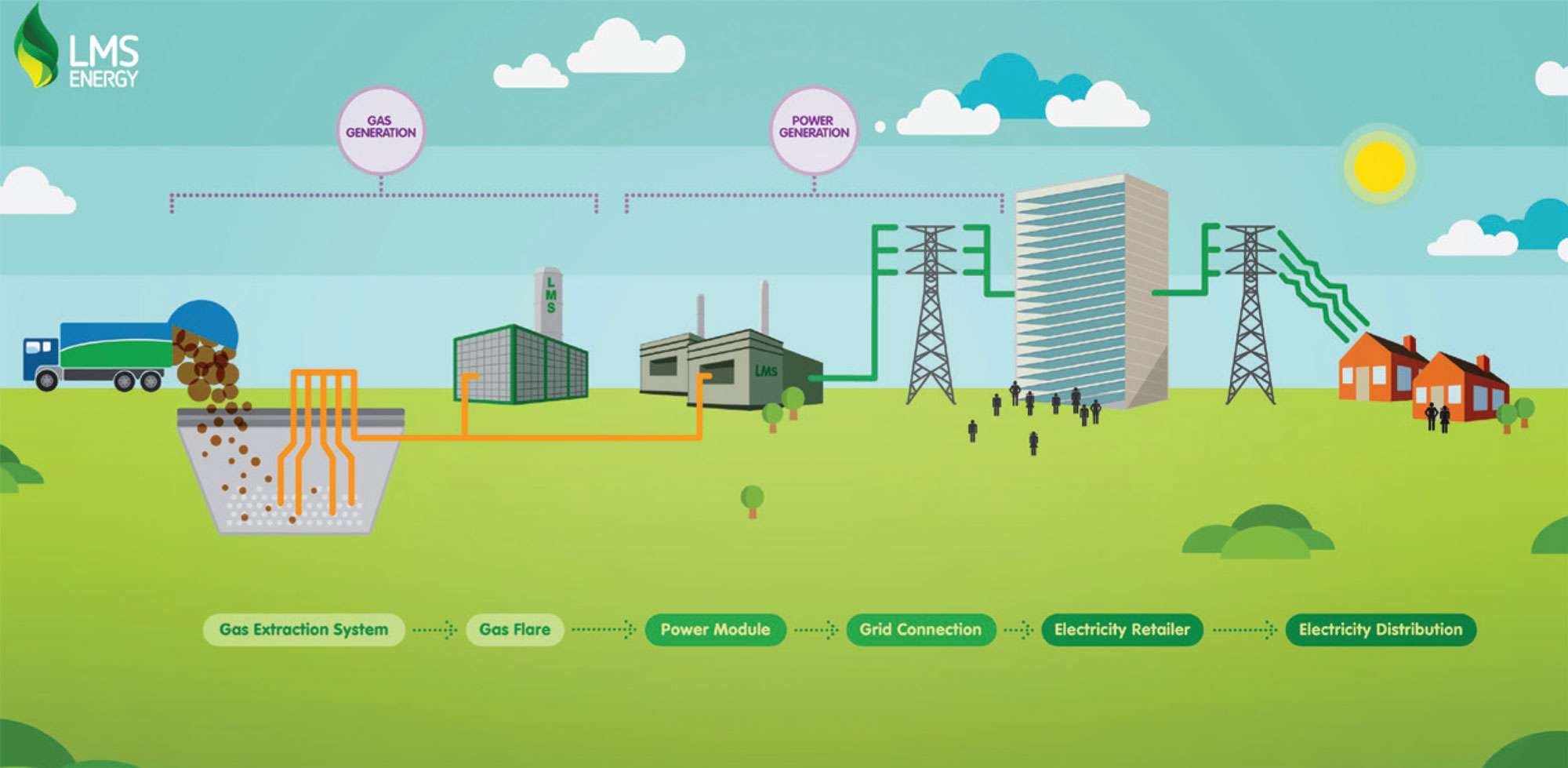 In 2006, City of Darwin won the Award for Local Green House Action category at the National Awards for Local Government.
*Homes powered is based on average Darwin electricity use per home.