As an organisation we carry out a number of programs to reduce our impact on the environment and decrease our greenhouse gas emissions.
Our Climate Change Action Plan 2011-2020 outlines the framework  that we are working towards to minimise our contribution to Climate Change. The action plan outlines how Council will meet the policy through a series of mitigation and adaptation initiatives.
Climate Change Action Plan 2011-2020
Renewable Energy
Darwin has identified the introduction of renewable energy as a priority, and investigation into the potential use of renewable energy for future projects is ongoing.
At the Shoal Bay Waste Management Facility, we have created a partnership with Landfill Management Services (LMS) and established the first waste to energy facility in a tropical region. The Darwin Renewable Energy Facility produces electricity from methane gas harvested from the landfill which powers 1, 000 Darwin homes.
Solar Panels have been generating power in The Mall since 2010, and the Casuarina Library Solar Generated Power Project was installed in 2013, the photovoltaic (Solar Panel) system uses the energy of sunlight collected to generate electricity. Sunlight is a clean, renewable source of energy and with Darwin having more than 200 days of sun each year so solar energy is a sensible choice for generating power. Renewables are the way of the future we are always looking for new opportunities to add to our renewable energy installation portfolio.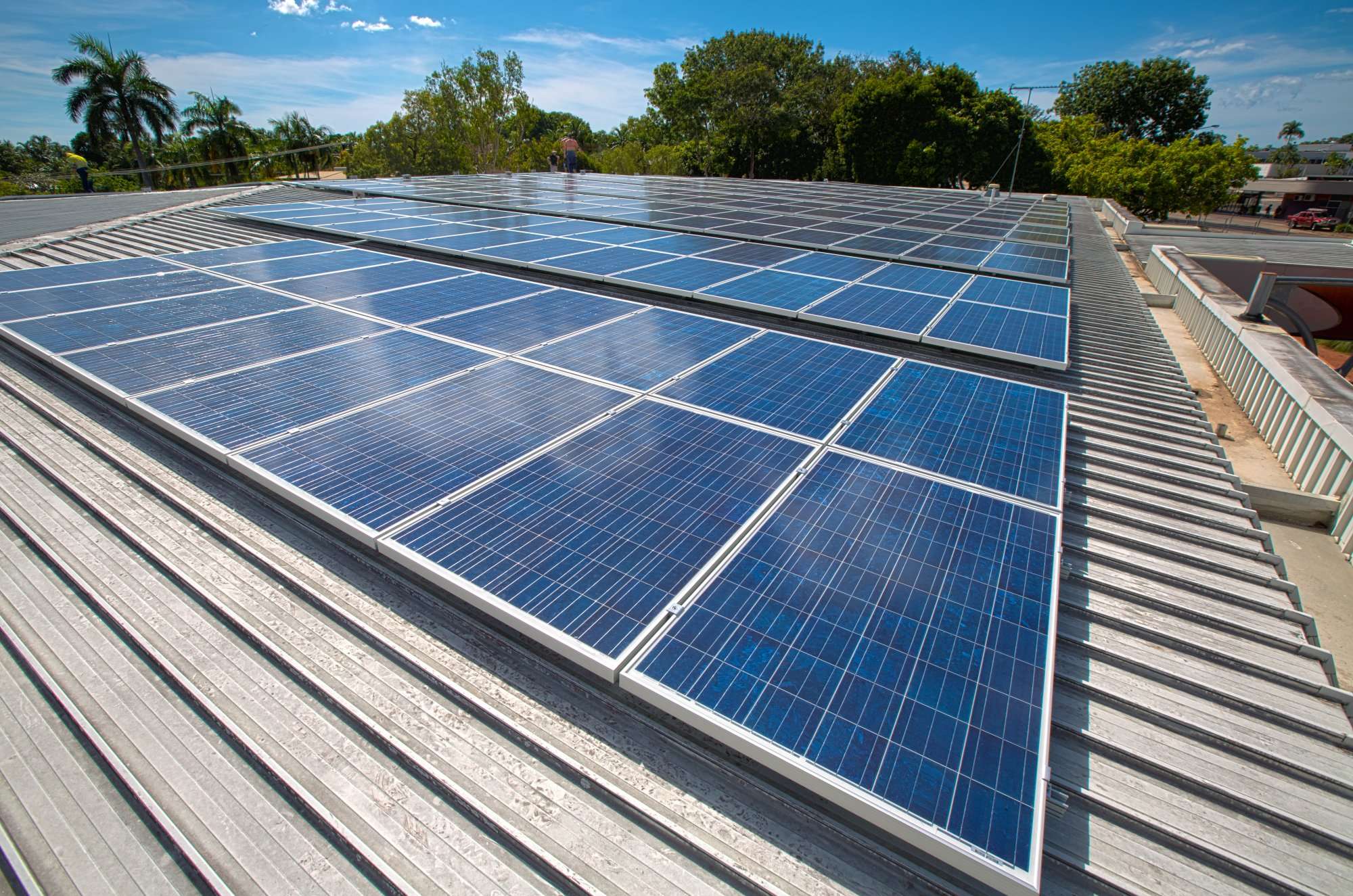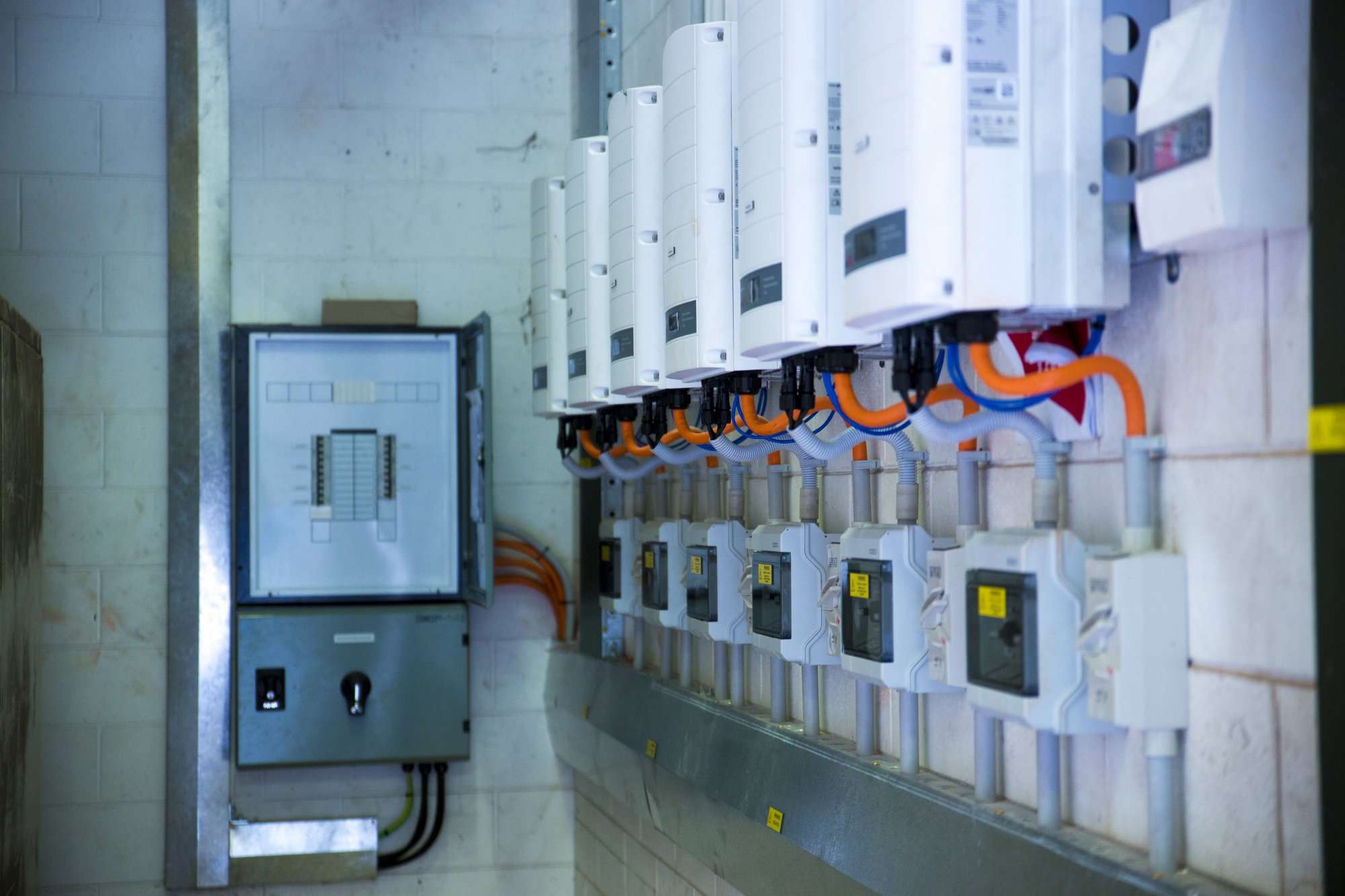 Water
We use a number of initiatives to improve water efficiency including
Automated irrigation systems: these include rain sensors and regular maintenance of sprinklers to avoid watering pavements.
Low flow taps and showers: We have installed a number of these at a range of our facilities.
Water sampling across the municipality: Maintaining water quality is imperative for both human and environmental health of our city this is why we sample water across various water sources including Lake Alexander and the stormwater system. 
Darwin Green Office Program
The 'Darwin Green Office Program' or DGO is a behaviour based program which aims to reduce Council's impact on climate change through reducing its environmental footprint. A program such as the DGO offers the opportunity to streamline climate change, environmental and sustainability related initiatives and activities across the whole of Council. A centralised approach encourages knowledge exchange, pooling of resources and reduction in duplication, ensuring maximum success, which is reflected through quantitative and qualitative results. As each activity is directly linked to an action within the Climate Change Action Plan 2011-2020, these results directly reflect in the plan itself. DGO develops and activates programs and initiatives that reduce Council's impact on the environment. These can include initiatives focused on waste reduction and recycling, reduction in energy and water consumption and reduction in resources, such as paper and printing.
Inspire, Inform and Involve
Part of our role is to let our community know of all the great things they can do to help protect our environment and tackle climate change. This includes supporting global events such as Earth Hour, visiting schools to let them know how they can help, and supporting local environmental organisations through community grants.
One question we often get asked is what can be recycled? There are many ways to recycle browse through our Less Waste Booklet for awesome reuse and recycle ideas!
Photo Gallery
View the gallery for some of our past activities and events.