City of Darwin has completed a survey of Darwin residents and visitors - the 2019 Darwin Place Score Census - to assess the most highly valued attributes and assets in our city and suburbs.
Over 1500 people participated in the Census, completing a Town Care Factor Survey or a Street PX (Place Experience) Assessment. The results have highlighted six opportunities for investment consideration across the local government area: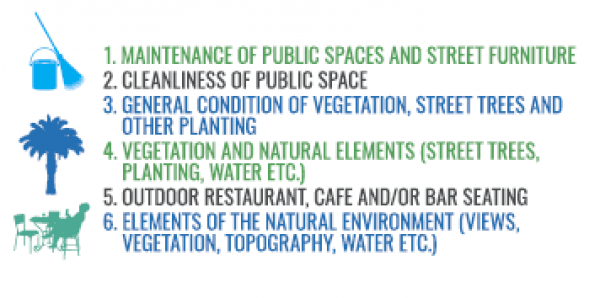 A summary of the results from each ward, Darwin City and the Darwin Municipality gives an overview:
Factsheet - Darwin Municipality
The full report has detail from across Darwin city and suburbs.
City of Darwin engaged Place Score to provide a more in-depth analysis of community insights to be able to better understand which town centre catchments it should invest in vegetation to improve town centre place experience. The Report is provided here: Vegetation and Nature Community Insight Report
City of Darwin engaged Place Score to provide a more in-depth analysis of community insights to be able to better understand movement and place priorities for future investment. The Report is provided here: Movement and Place Community Insight Report