Project type
Recreational
Bicentennial Park Play Space was opened with great excitement in June 2017 and provides an innovative play space for kids of all ages. There are lots of great features for a range of different ages and abilities. 
The Play Space was a key project from the City Centre Master Plan, and was successfully completed under a total project budget of around $1.1M excluding GST.
Project Details
Urban Play, in partnership with NT Shade, were awarded the contract for this project.
Works began in April 2017 and took 8 weeks to complete.
One tree was removed from the park and five trees planted to replace it. Once matured, the new trees will increase the shade adjacent to the play space. 
An existing small playground near the USS Peary Memorial was removed post construction and the area grassed.
The total project budget was approximately $1.1M excluding GST.
Park Location
The location of the Play Space is opposite The DoubleTree Hilton Hotel (see map). 

Map of Park Equipment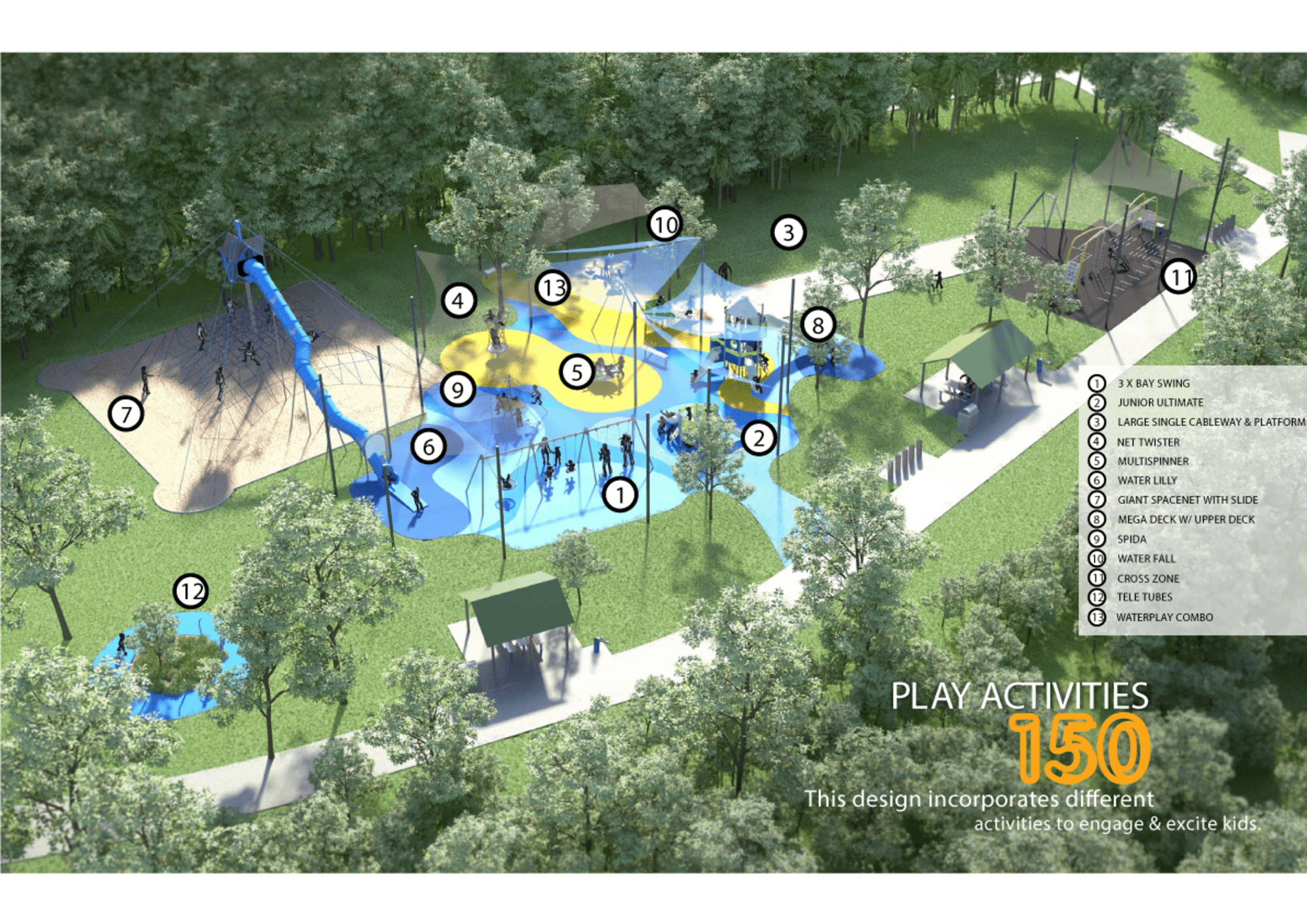 Diagram Legend
1. 3x Bay Swing
2. Junior Ultimate
3. Large Single Cableway & Platform
4. ​Net Twister 
5. Multi Spinner
6. Water Lilly
7. Giant Spacenet with Slide
8. Mega Deck W/ Upper Deck
9. Spida
10. Water Fall
11. ​Cross Zone
12. Tele Tubes
13. Waterplay Comb
Photo Gallery
Scroll through our photo gallery for images of the park.