Project type
Roads & Pathways
To improve shared path connectivity along Dickward Drive, City of Darwin will be upgrading the footpath at the Dickward Drive/Sunset Drive/Hazell Court intersection in Coconut Grove (see below a plan indicating the area of work).
Works are scheduled to commence within the next three weeks, weather permitting.
As part of the project there will be a requirement to remove a number of trees within the verge. Some of these trees may be in front your property.
Council will be using machinery that may cause a noise disturbance for the duration of the works. Please follow any traffic instructions where necessary.
We thank you in advance for your patience and consideration.
If you would like further information or to discuss the scheduled works please contact us.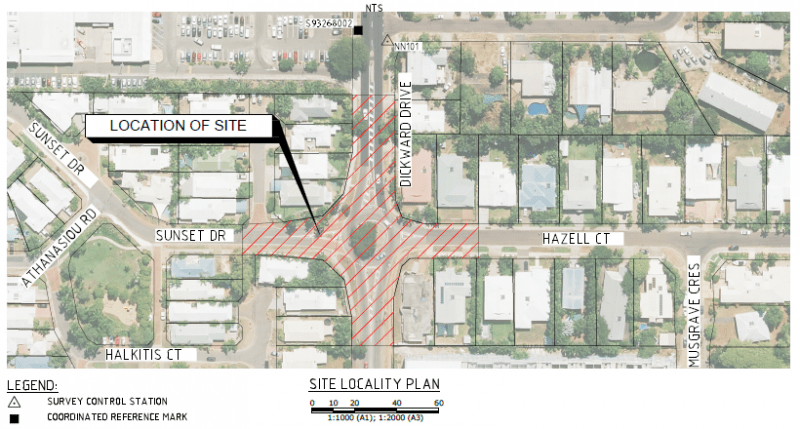 Responsible Officer: Antonios Yiannakos, Project Officer - Project Delivery team