Darwin
Project type
Roads & Pathways
The Garramilla Boulevard and Tiger Brennan Drive Stage 3 project is an iconic new entry into the City of Darwin that will provide for the future growth of our capital city with the delivery of a shaded tropical boulevard to its centre.
Garramilla Boulevard is a jointly funded project by the Australian and Northern Territory governments and the City of Darwin.
The Garramilla Boulevard link will reduce commuting times by bringing traffic to the centre of the CBD, and dispersing traffic more equally throughout the CBD. It will also create a better link for cyclists, add to the CBD's green footprint with a shaded boulevard, and open up the city's eastern fringe to activation.
Creating and growing a shaded boulevard is essential to this project and will create a cool streetscape with excellent pedestrian and cyclist linkages into the CBD.
There will be approximately 200 shade trees planted along the new Garramilla Boulevard.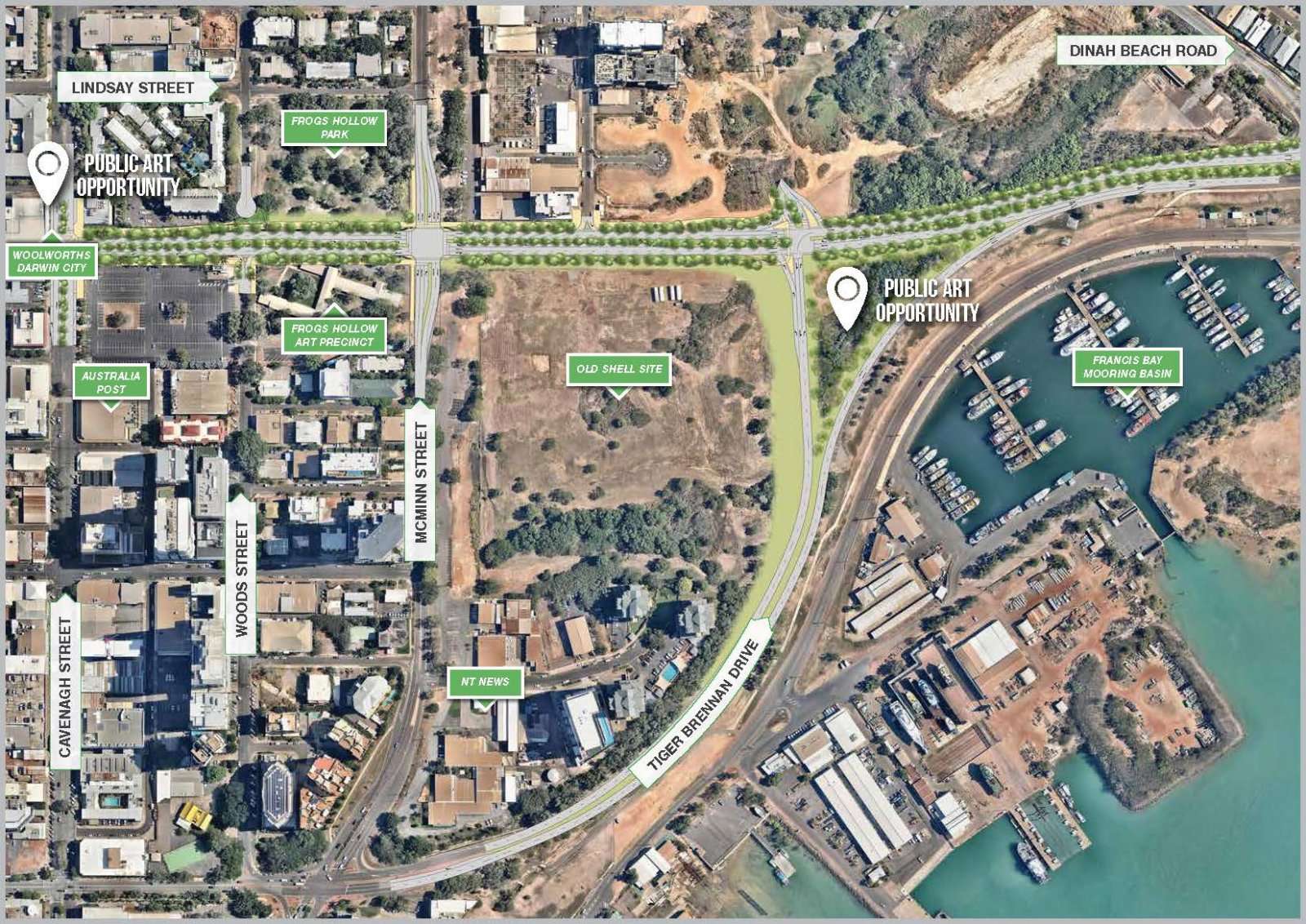 The heritage value of Frog Hollow will be preserved. Enhancements to public spaces adjacent to the park, as well as pedestrian and cyclist access to the area, will open up the space to be enjoyed by many more Territorians and visitors.
Map showing final design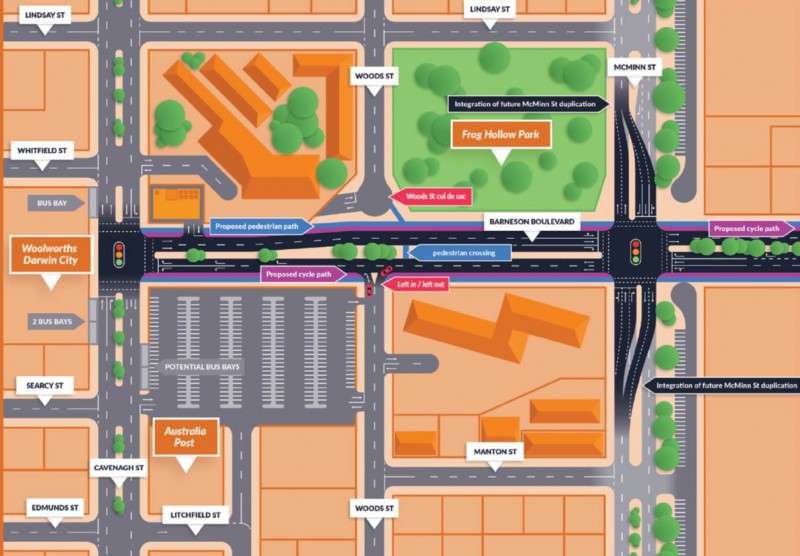 Garramilla Boulevard Opening/Tiger Brennan Drive Closure - 04/04/2019
Garramilla Boulevard Night Works - 5/03/2019
Garramilla Boulevard/Wood St and Changes Traffic Conditions - 24/01/2019
Garramilla Boulevard Concrete Drain Work - 07/09/2018
McMinn Street partial closure - 14/08/2018
Barneson Street Closure - 22/06/2018
Garramilla Boulevard Flyer on Works Commencing June 2018
Find alternative places to park 
https://www.darwin.nt.gov.au/live/parking-roads/parking/city-parking-locations
More information
This is an NTG project so for more information please visit Department of Infrastructure, Planning and Logistics website or contact them directly via email or phone: