Part of the existing stormwater drain within the Jingili Water Gardens has collapsed and investigations along the remainder of the pipe identified significant damage.
The existing pipe will be replaced with a Ø2100mm reinforced concrete pipe between Freshwater Road and Rapid Creek.
This stage of works will remediate the area that has collapsed around the damaged stormwater pipe near the Community Orchard in the Jingili Water Gardens. 
Construction was halted due to the wet season, however, works have recommenced with construction taking place over the coming months with expected completion in early November 2020.
Working hours will be between 7 am and 4.30 pm Monday to Friday. Works may also occur on the occasional Saturday from 7 am to 4.30 pm.
The site of works has seen asbestos de-contamination works undertaken. 
There will also be restrictions to the area from the entry closest to the community garden. It is advised that this area should be avoided.
Council will be using machinery that may cause a noise disturbance for the duration of the works.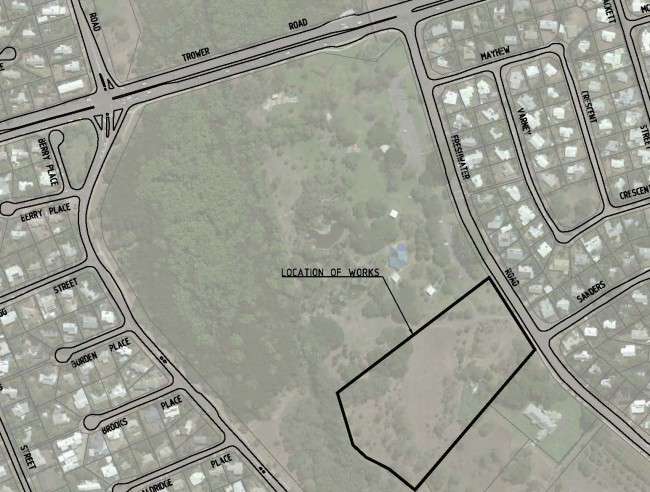 Alternatively you can contact Council's Capital Works Project Officer, Antonios Yiannakos, on 8930 0300 or darwin@darwin.nt.gov.au for any further queries.
Responsible Officer: Antonios Yiannakos, Project Officer - Project Delivery team