Casuarina
Streetscape Beautification
This is a landscaping project to beautify the area at the front of the Wagaman Shops.
The landscaping will include garden beds, irrigated turf, tree planting, seating, and footpath infrastructure.
Location
Wagaman Shops – Corner of Wagaman Terrace and Malay Road
Budget 
$132,000
Delivery
The project was delivered by City of Darwin's internal workforce.
Concept Plan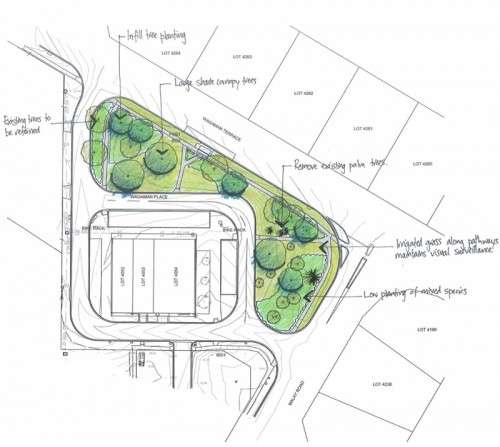 Groundcovers & Trees