Keep involved with the community through volunteering, learn new skills or some entertainment ideas to do at home. 
Volunteering
Feel like you want to do more to help your community? Below is a list of local organisations seeking volunteer support.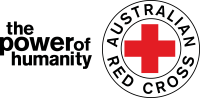 Visit the Australian Red Cross website to discover volunteering opportunities in your community.

Visit the RSPCA website to complete an online volunteer application form
If your organisation requires additional volunteer support for its COVID-19 response activities, please contact our Community Development Officer on (08) 8930 0645.
You could reach out to people in your neighbourhood who are self-isolating with a #ViralKindness card and volunteer your time to help them with shopping, posting mail, or just checking in that they're ok. 
Other great tools for connecting with and coordinating help from neighbours is Gather My Crew and Nextdoor.
Mutual Aid – Darwin – A Facebook group set up for those who have resources to help the community around them and for Territorians who are seeking assistance. 
Darwin NT – Corona Virus - Supporting Businesses in Need – A Facebook group for local businesses to advertise to the community and for the community to see which options they currently have available to them, with the goal of supporting local businesses as much as possible during these challenging times.
Darwin - Help a Mate – A Facebook group for those who need help or are able to offer help.
Neighbourliness/ community connectedness
During this challenging time learning to stay connected in different ways will be super important to our wellbeing. Here are some of our favourite ideas for creatively connecting with your neighbours:
Chat (or sing, or play I-Spy!) over or through the fence OR from balcony to balcony, verandah to verandah.
Host a virtual morning tea. Grab a cuppa, and telephone or video call to connect.
Host a virtual dance party. Invite your friends and neighbours to 'virtually join' you for a party. Put on some great tunes and dance with your mates on a video chat platform.
Driveway drinks or dinner. Pick a time. Grab a table and a few chairs. Set up in your driveway. Have a drink or dinner 'with' your neighbours across the street or next door. Wave, chat, and 'get together' from a distance.
Drop off a #ViralKindness card to support and help those who are self-isolating. This card promotes kindness in times when the community connection needs a different approach. 
Through GIVIT you can direct your generosity to the people who need it most. They work with charities and community organisations in Darwin, across the NT, and throughout Australia. If you have some high-quality items you'd like to donate, visit: givit.org.au
Upskilling/ learning online
Always wanted to learn another language? On Duolingo you could start learning German, Italian, French, Spanish, or Russian!
Coursera offers free courses from top universities such as Yale, Michigan, Stanford, and leading companies including Google and IBM.  
Or listen to the 1000s of inspiring speakers on TED Talks. For the best TED Talks of all time, click here.
For more tips and ideas for things to do at home you can check out this planoly blog with free resources and information.