Make a difference and choose us for your next career move!
There are many great reasons to choose City of Darwin as your next employer and even more reasons to stay once employed.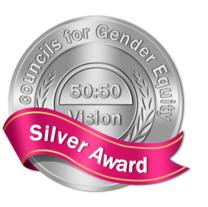 Council offers a variety of career pathways and varying shifts available including full time, part time and casual employment, graduate and trainee opportunities and a mix of diverse and challenging roles.
The City of Darwin is a major employer in Darwin employing approximately 349 employees.  It operates from the Civic Centre in Harry Chan Avenue, four public libraries and service depots in the northern suburbs and in Bishop Street.
The City of Darwin supports equity across the organisation and acquired the Silver Award in the 50:50 Vision - Councils for Gender Equity Program.
All ads and applications are administered through our Careers@theTop website.
More Information
If you have any questions or need further clarification regarding one of the roles that are being advertised on this site, feel free to contact us.