The Kids Reading Oz Choice (KROC) Awards is an opportunity to nominate your favourite Australian authors.

Vote for your favourite children's book. Voting closes Thursday 6 October and the winning books will be announced at the Kroc party on Saturday 8 October at 10 am at the Karama Library.

Lots of prizes up for grabs!

You can vote online or pick up a voting form at your school or local library.
The 2022 KROC Nominees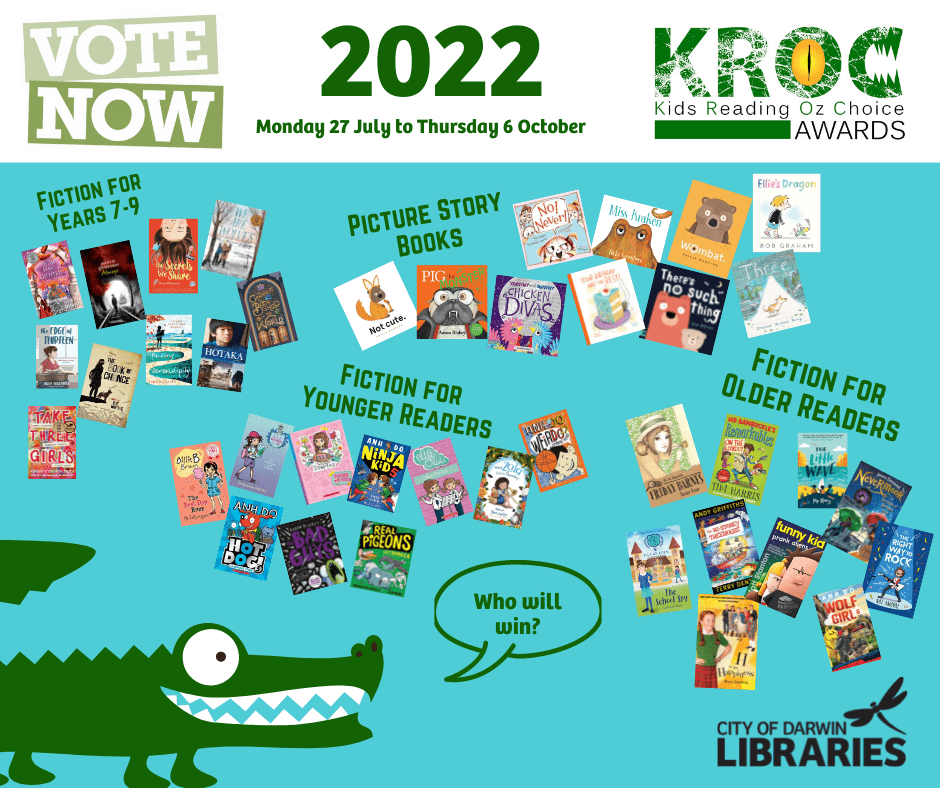 About the KROC Awards
Since 1990, City of Darwin Libraries organises and hosts the annual Kids Reading Oz Choice (KROC) Awards which gives children across the Northern Territory the chance to vote and celebrate their favourite Australian author and favourite Australian book.
By voting in the KROC Awards, children can reward Australian children's books that have most inspired, amused, terrified, enlightened and engaged them.
The KROC Awards encourage reading across all ages and in many genres as well as acknowledging many talented Australian authors.
Children can vote across four categories:
Picture Story Books
Fiction for Younger Readers
Fiction for Older Readers
Fiction for Years 7 to 9.