Smoke free zones - The Mall and Raintree Park
In November 2016, Council declared the city centre Mall and Raintree Park a Voluntary Outdoor Smoke Free Area.
The following map outlines where smoking is not permitted.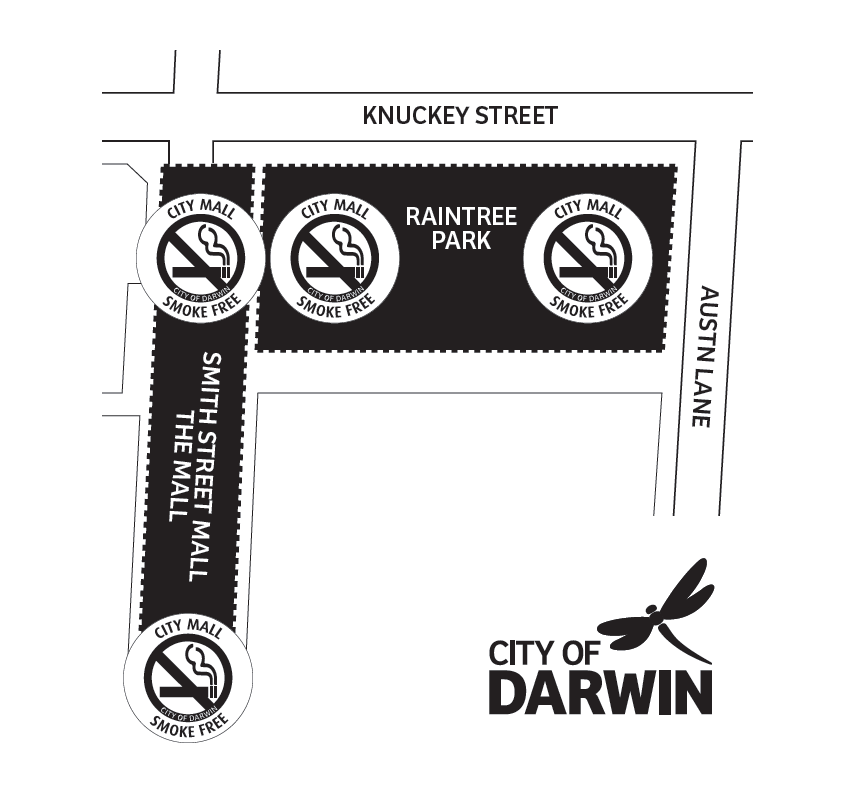 Regulating smoke free zones
Smoking in smoke free areas is subject to fines under the Northern Territory Tobacco Control Act.
More information
Professional help to stop smoking is available. For assistance contact QUIT on 131 848.