Welcome to City of Darwin's Second Innovate Reconciliation Action Plan (RAP). Building on the achievements of our first RAP, this document outlines the progress and the results achieved during its implementation.
Our first RAP yielded numerous positive outcomes, including the establishment of new advisory groups, the appointment of a dedicated First Nations-identified Reconciliation Action Lead, and an increase in our First Nations staff representation from 6 per cent to 7.8 per cent.
This second plan marks the evolution of our reconciliation journey, further advancing the five dimensions of reconciliation: Race Relations, Equality and Equity, Institutional Integrity, Unity, and Historical Acceptance. Over the next two years, we are dedicated to specific actions across these five foundational areas.
City of Darwin's second RAP emphasises a stronger focus on the Larrakia community to foster better understanding and collaboration with Larrakia representative bodies.
Key Achievements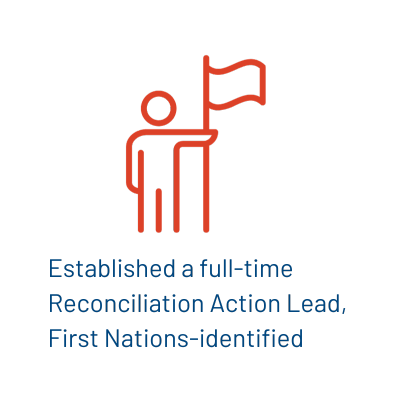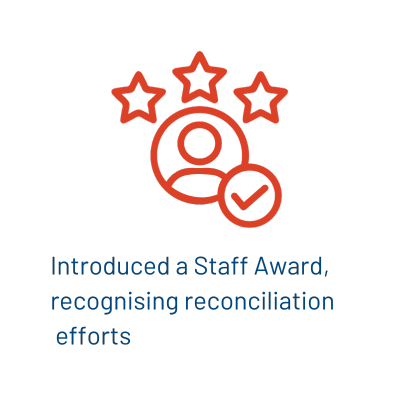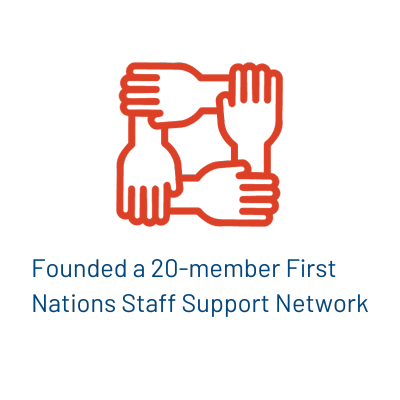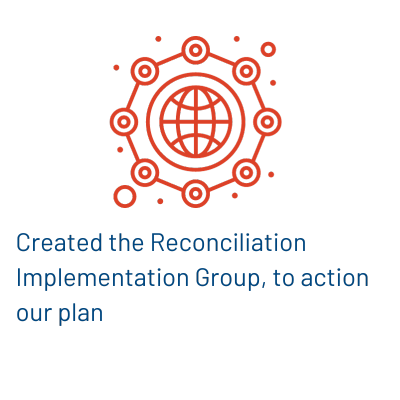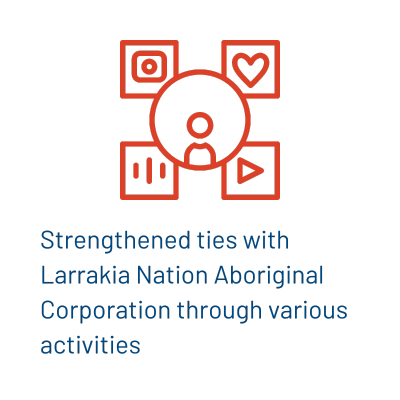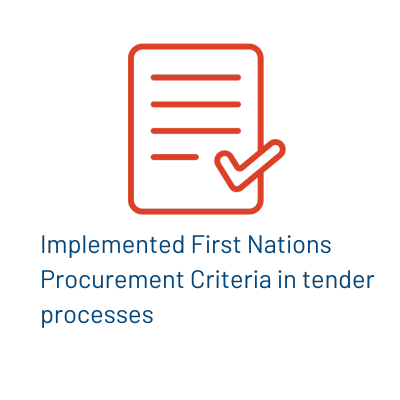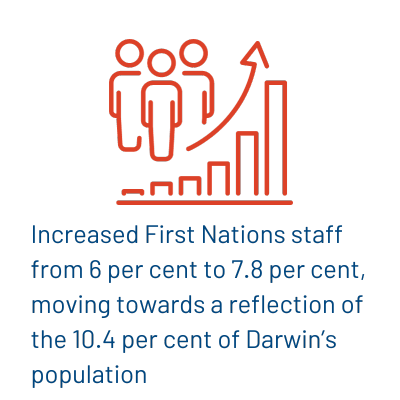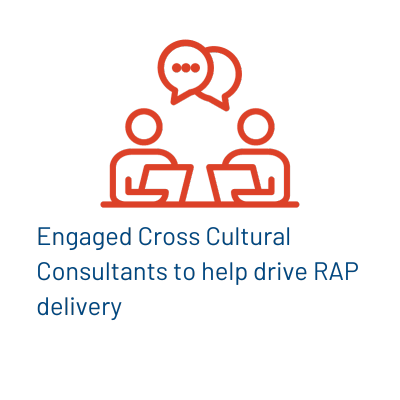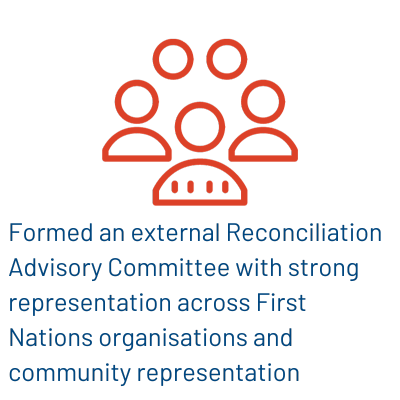 "As a staff member of 38 years, I believe that the First Nation's staff support network is very important as it provides help, guidance, and someone for First Nation's staff to talk to who they are comfortable with. The First Nation's staff support network also provides an avenue for feedback to other staff within City of Darwin in order to make it a good place to work for all"

                                                                                                                                                                                                            Tony Vincent, Chair of the First Nations Staff Support Network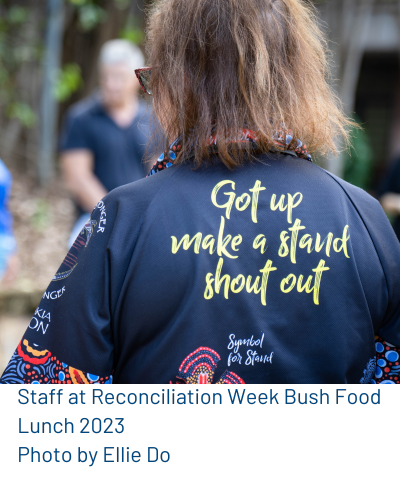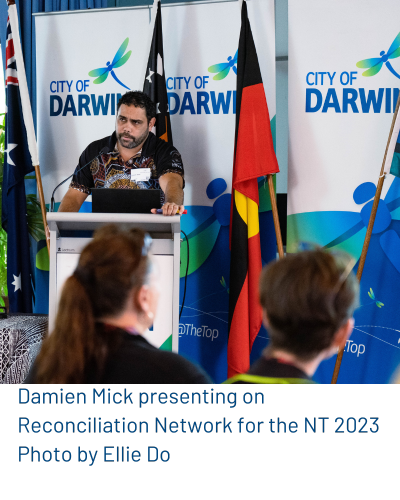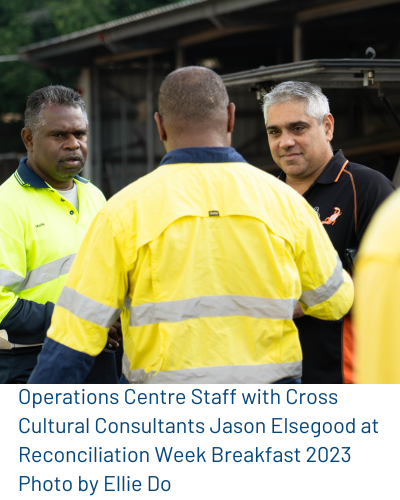 Next Steps
City of Darwin, situated on Larrakia Country, strives to build stronger relationships with the Larrakia and other First Nations communities. Our journey to reconciliation is guided by respect, inclusivity, and trust, supported by various stakeholders.
Our action plan focuses on four key criteria:
1.Relationships: Build stronger relationships with Larrakia and other First Nations People and organisations to move towards a more reconciled community.
Establish and maintain mutually beneficial relationships with First Nations stakeholders and organisations
Build relationships through celebrating National Reconciliation Week (NRW)
Promote reconciliation through our sphere of influence
Promote positive race relations through anti-discrimination strategies.
2.Respect: Show respect through cultural celebrations and protocols.
Increase understanding, value and recognition of First Nations cultures, histories, knowledge, and rights through cultural learning
Promote Darwin as a destination known for Larrakia culture and landmarks
Demonstrate respect to First Nations Peoples by observing cultural protocols
Build respect for First Nations cultures and histories by celebrating NAIDOC Week.
3. Opportunities: Provide pathways and opportunities to Larrakia and First Nations staff to contribute to Closing the Gap and to achieving better outcomes for all.
Improve employment outcomes by increasing First Nations recruitment, retention and professional development
Increase First Nations supplier diversity to support improved economic and social outcomes.
4. Governance: Promote transparency and accountability.
Establish and maintain an effective RAP Implementation Group to drive governance of the RAP
Provide appropriate support for effective implementation of RAP commitments
Build accountability and transparency through reporting RAP achievements, challenges and learnings both internally and externally
Continue our reconciliation journey by developing our next RAP
Download City of Darwin's Innovate Reconciliation Action Plan August 2023- July 2025
Progress
Reporting Period July - December 2023

Reports will be available in February 2024

Reporting Period January - June 2024

 

Reporting Period July - December 2024

 

Reporting Period January - June 2025