There is more at your libraries than what's on the shelves. Check out these awesome things you can borrow at the libraries.
Borrow to take home I To use in the library I 3D printers I Sewing machines I STEAM Zone Kits
Borrow to take home
These items are available to borrow and take home. You can order these online through Click and Collect, or ask a library staff member to borrow one.
To use in the library
These items can be borrowed to use in the library. Items are provided on a first-come, first-served basis:
Puzzles and board games
Bee-Bots
Dash robots
Gaming consoles - Nintendo Switch, XBox & Playstation - available at Karama.
Please note: not all items are available at each library.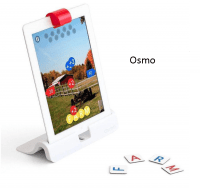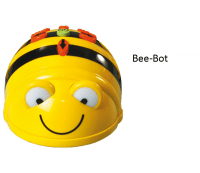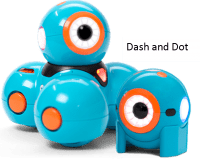 Check out these other fun things at the libraries
3D printers
Casuarina, Nightcliff and the Darwin City Libraries have 3D printers available for people to learn about, and print, 3D items.
Find out more about our 3D printers
Sewing machines
Casuarina Library has a sewing machine, an overlocker, dressmaker's dummies and sewing supplies for you to use in the library. Bring your own project to work on and materials that you need.
Library staff can assist you with the basic use of the machines, but some experience, or a willingness to learn as you go, is required.
These items are available on a first-come, first-served basis. No bookings required.
STEAM Zone Kits - An Adventure in a Box
Enjoy all the fun of a STEAM Zone in your home. Borrow one of our STEAM Zone Kits for 2 weeks and explore a range of activities, tech toys, and more. Each kit is a different theme and includes a range of activities, tools, books, and things to discover. Themes include:
Backyard Botanist
Stellar Star Gazing
Whimsical Weather
Backyard Biologist
Remarkable Robotics
Fantastic Fossils and Bones
More themes will be added soon. 
Email us with your library card number and the kit/s you would like to request. All kits can be collected from Casuarina Library. STEAM Zone Kits are popular, you will be notified once the kit is available for you.