Darwin First is our commitment to buying local.  In 2019/20, Councils spent around $105M locally (including staff costs) and directly employed people to 358 jobs.  This has generated an additional $74M benefit to the local community and support for a total of 749 local jobs (including Council jobs). 
2020 has been a year like no other. The Coronavirus (COVID-19) pandemic is a 1 in 100 -year emergency event that brought the City to a standstill when businesses closed and events were cancelled. At 4.00pm on Tuesday 24 March 2020 the Northern Territory closed it borders.
City of Darwin immediately responded with the release of Council's largest ever Economic Stimulus Package $55.0M, designed to support our people and support our city to respond and recover from COVID-19. The package included:
Around $580K in commercial support via rate relief and deferral, reduction or exemption from fees. 
Approx.$300k in community support via removal of fees and increased community grant programs.
Around $72K per month investment towards community safety and through contracted security patrols.
Over $25.0M commitment to stimulating the construction sector by bringing Casuarina Pool forward.
$1.1M to deliver the Green Army.
Over $650K in support to local businesses via the myDarwin platform.
The direct economic impact of Council's investments to date and future is around $83.0M adding a further $31.2M value to the local economy and supporting around 348 jobs.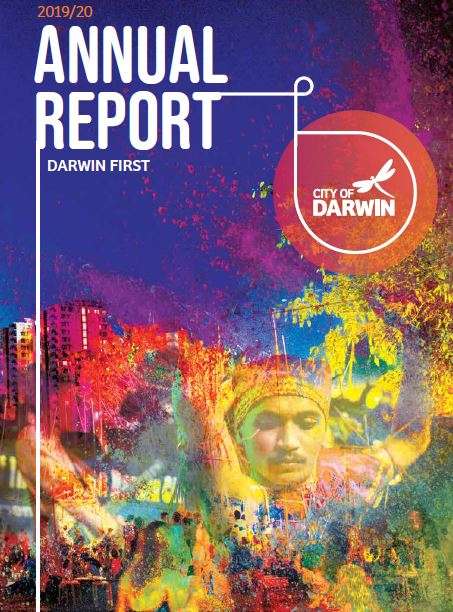 2019/20 Municipal Plan
2017/18 Annual Report
2018/19 Annual Report