Council has approved a $55 million economic package to support local households and business during the COVID-19 response.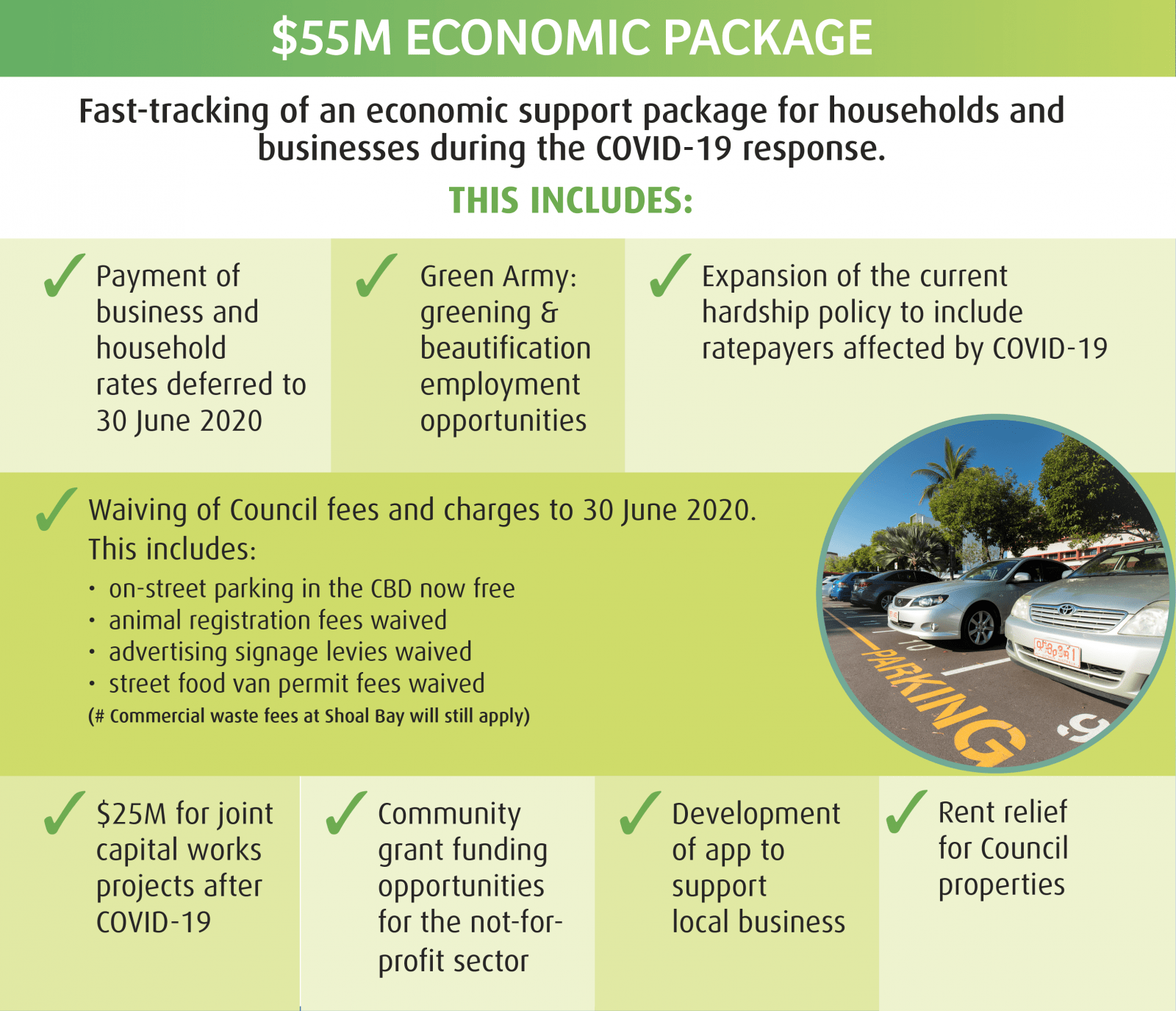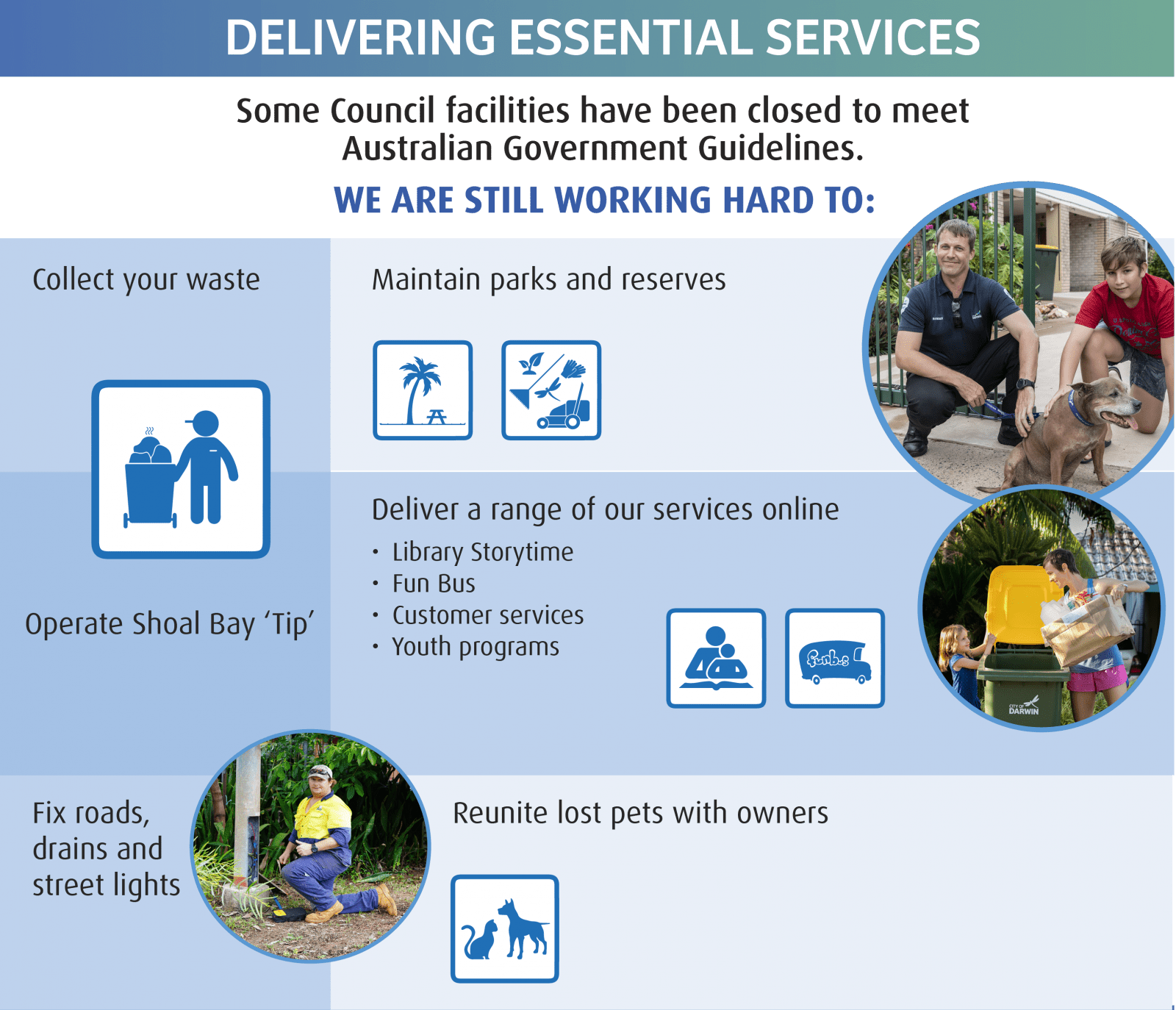 City of Darwin is offering casual employment opportunities for up to 100 individuals as part of our Green Army Initiative to support our community during the COVID-19 event.
Individuals recruited to be part of the Green Army will be employed as general labourers to carry out a range of maintenance, greening and city beautification tasks across our parks and reserves, laneways, footpaths and other projects currently being undertaken by Council. An additional 3,500 trees have been purchased from local nurseries by City of Darwin for planting as part of the Green Army initiative.
The Green Army will run until the 30 June 2020.
For more information see the How to apply to the Green Army page.