There are a number of options when it comes to outdoor exercise for your dog in Darwin. Learn more about where you can exercise your dog, including on and off-leash areas.
All parks, ovals, reserves, gardens and beaches under Council's care and control, are declared dog exercise areas. With the exception of East Point Reserve, Gardens Oval One and Nightcliff Oval which are not available for exercising your dog. 
The owner of a declared dangerous dog must ensure the dog does not enter a dog exercise area.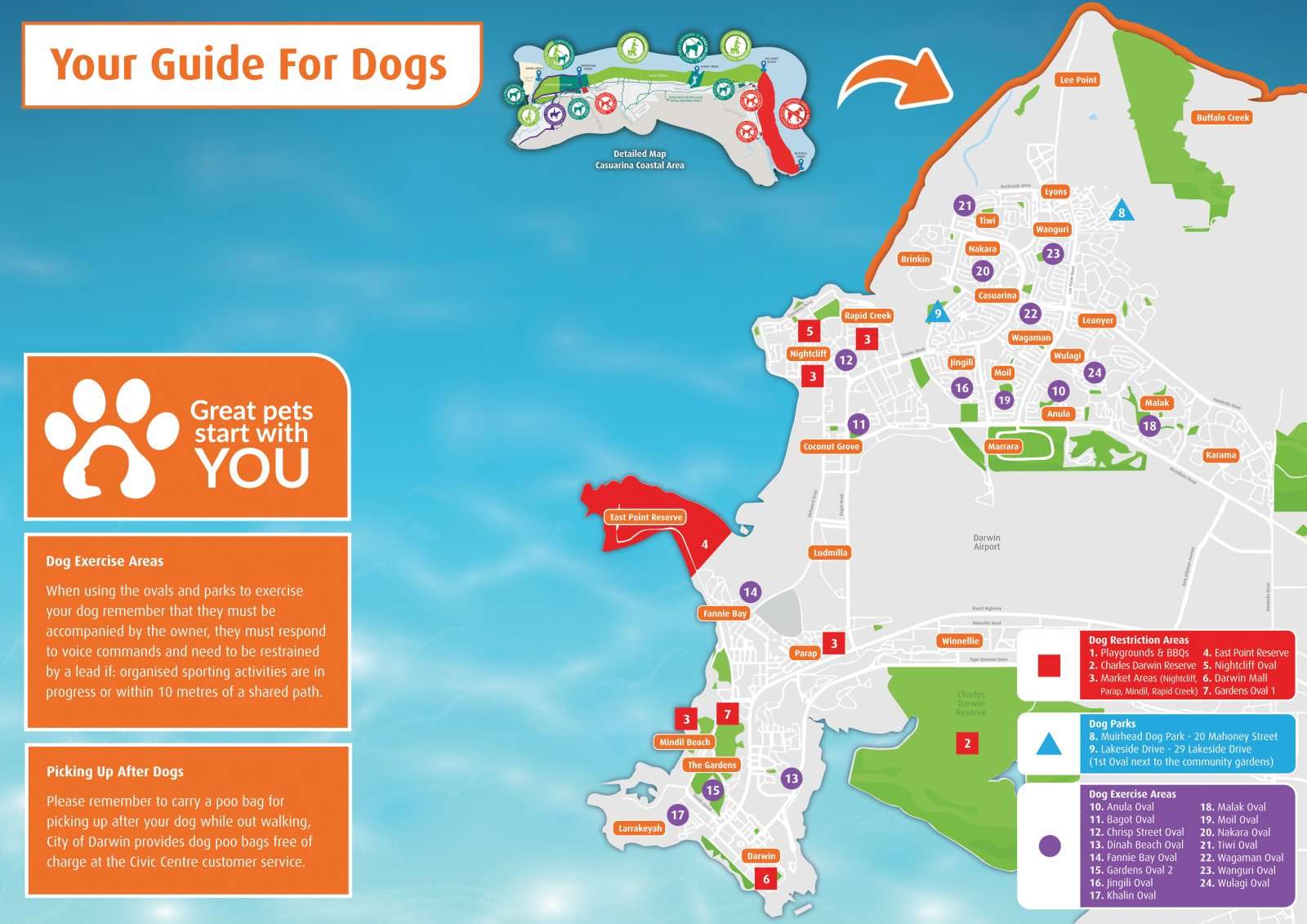 Shared paths, footpaths, and cycle paths

Dogs must be on a leash at all times when within 10m of a path.

Children's playgrounds

Dogs are not allowed within 10m of a playground.

BBQ facilities

Dogs are not allowed within 10m of BBQ facilities.

Dog restricted areas

Dogs are not permitted at any time in

Markets such as Mindil beach, Parap, Rapid Creek, Nightcliff and Malak
Gardens Oval One
Nightcliff Oval

Dog parks

Breezes Muirhead Dog Park and Lakeside Drive Dog Park are designated fenced dog parks in the Darwin municipality.

Parks and reserves

Darwin parks are off-leash as long as your dog is supervised and under effective control*.

Ovals and sporting grounds

Dogs are not permitted on ovals at any time during times of organised play.

During other times, dogs are permitted off-leash as long as they are supervised and under effective control*.

NT Government controlled areas

Please visit the NT Government's rules for pets in parks.

* A dog is considered to be under effective control if it is immediately responsive to the owner's commands. For tips on recall training click here.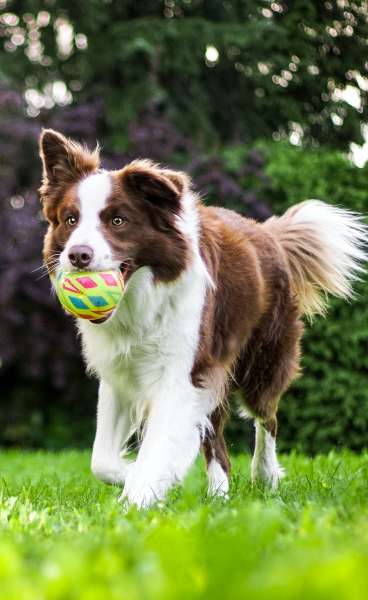 Find a Facility
Looking for a park or area nearby to exercise your dog? Our Find a Facility tool allows you to search using a range of criteria - from suburb to walking paths and activity type.
Join a group dog walk
City of Darwin run a series of community dog walks -'Walk 'N Wag' – aimed at promoting a healthy lifestyle and helping dog owners socialise their animals.