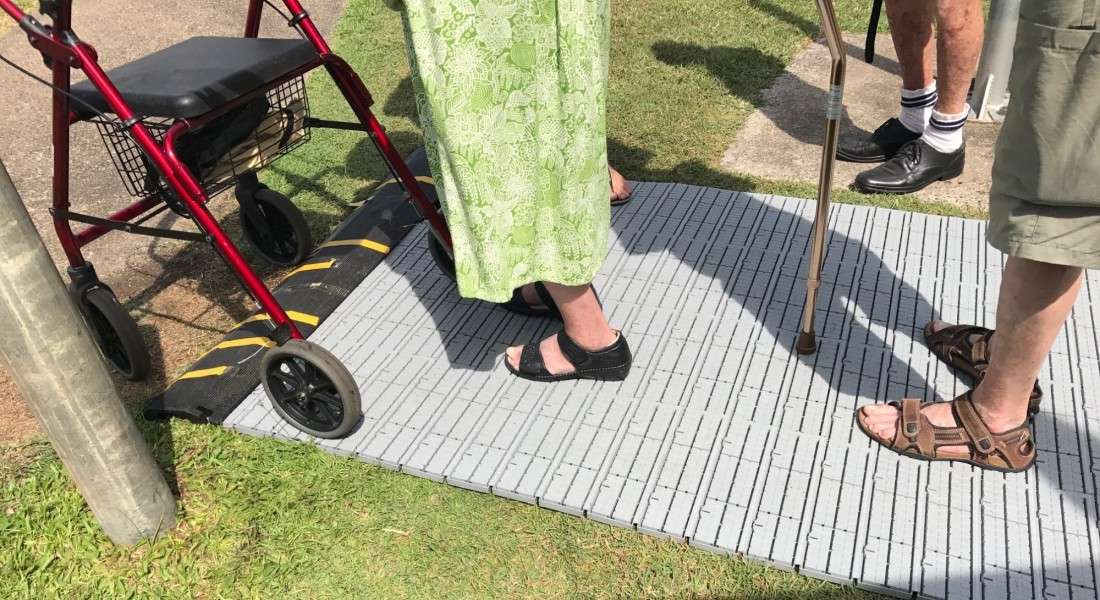 How to Use
The flooring rolls out and clips together to create accessible pathways to suit your space.
Dimensions
The flooring is 1.2m wide and comes in rolls of 5m in length. There are six rolls making a total length of 30m.
The flooring weighs 4.3kg per square metre and 25kg per roll. It requires 2 people to lift.
Terms of Loan
The flooring may be borrowed free of charge by not-for-profit organisations, charities, community groups, and others (at the discretion of Council) where utilised for a community event open to the public within the Darwin municipality.
The hirer must:
Be a not-for-profit organisation, charity, or community group
Have $20 million Public Liability Insurance coverage
Complete an application form
Event Equipment Application Form (Webform)
Accessible Flooring Application Form (pdf)
How to Book
Contact our Customer Services team to check availability of the flooring.