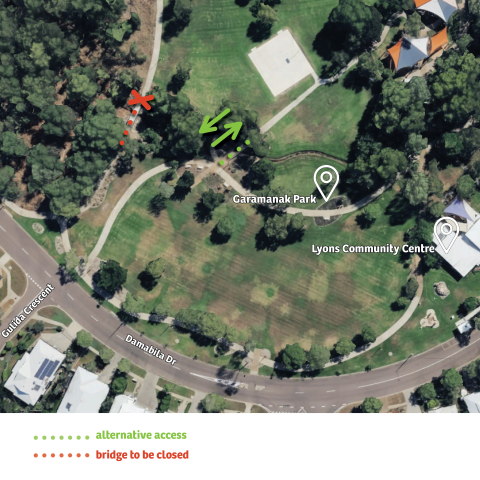 Our Civil Operations team has identified a pedestrian bridge at Garamanak Park, 25 Damabila Road, Lyons which has decking planks that are significantly worn and pose a safety concern.
As such, we will close the bridge until the decking planks can be replaced.
There is an alternative crossing point in close proximity so the closure is expected to have minimal impact.
This process is expected to take approximately three to four months.
Signs will be in place on site to keep the community informed.