Anula Primary School stands out as a shining example of a community working together to promote sustainability and environmental awareness. The journey towards sustainability starts in the classroom and features an innovative whole-of-school approach to sustainability focusing on recycling and waste management.
A group of passionate students known as the 'Earth Turtles' play a vital role in promoting sustainability at the school. They share updates at school assemblies and encourage their fellow students to join them in their efforts.  The group always has a waiting list and operates year-round with approximately 23 students from Years 3 – 6.
The School Council actively supports the students in their commitment to a green future and has created a dedicated subcommittee for sustainability and gardening. Plus, they have established and ratified a sustainability policy into the school's constitution. The school's leadership team initiated and established a Sustainability Action Group participated in by teaching and non-teaching staff alike. This collaborative approach reinforces the importance of sustainable practices among the students and the wider community.
RECYCLING HERO HABITS:
Anula has implemented a comprehensive waste management system, including but not limited to compost bins, paper bins, and landfill bins. Highlights include:
On Friday afternoons, the Earth Turtles are responsible for emptying the paper bins, and are assisted by their younger peers from Transition, who participate through a buddy system.
Composting at the school occurs after lunch, led by the children themselves. Each classroom has a caddy bin that students use to collect compostable waste, which is then deposited in the designated compost area.
Seasonal produce grown in the school garden is showcased in bowls at the Administration office, with visitors encouraged to make donations to support the program.
Battery buckets are available not only for students but also for the wider community, who can drop off their used batteries at the school for proper disposal.
The school has introduced can and bottle recycling, with the collected materials donated to support Down Syndrome Association of the NT, as part of their "Cash for Containers" project, creating a positive impact on both the environment and the community.
The school's commitment to sustainability is evident in its infrastructure, with solar panels installed on the main building and atop the basketball courts, with work due to commence on large water tanks which will supply water during the dry to the school's orchard. 
Throughout the school, students utilise donated recyclable materials to engage in creative and educational projects.
Creativity and sustainability go hand in hand. For Mother's Day, the students came up with an ingenious gift idea: they added essential oils to used pencil shavings and put them into small reusable shoe string bags so they can be placed into clothes drawers, hung in wardrobes or even put under a pillow;, demonstrating that even small gestures can make a difference.
When speaking with City of Darwin, Anula Science Teacher and Earth Turtles facilitator, Fiona Courtney, remarked how inspiring it's been to hear how more often students are now educating their parents and correcting misconceptions about sustainable practices at home, such as how they do their recycling.
SPOTLIGHT ON CANTEEN MANAGEMENT
The canteen at Anula Primary School has undergone significant changes to eliminate single-use plastics and promote eco-friendly alternatives; led by a devoted canteen manager who has embraced the changes wholeheartedly. For instance:
Students receive bamboo cutlery and plates, and eco-friendly straws with their lunch orders.
Instead of using traditional cling wrap, the canteen is using a potato peel wrap, a sustainable alternative, similar to beeswax wraps.
All foil packets have been removed from sale and some (for example popcorn) has been replaced with an industrial popcorn machine to promote an environmentally friendly snack option.
To balance popular demands with environmental considerations, non-recyclable poppa's and juice boxes can only be brought to school on Thursdays (they are no longer available to purchase from the canteen). Ice blocks are sold in paper wrapping and frozen yogurt is available to purchase in recyclable containers.
Canteen staff diligently wash plates and bowls by hand, further reducing the amount of waste that goes into landfill, and school's environmental impact.
The key message at Anula Primary School is that sustainability is never off the table; it is an integral part of everything they do. Recycling is a collective responsibility that involves not just the students but also the council, teachers, and parents. 
Together, they are building a more sustainable future for the entire community, and City of Darwin is proud to name them as one of our community's Recycling Heroes.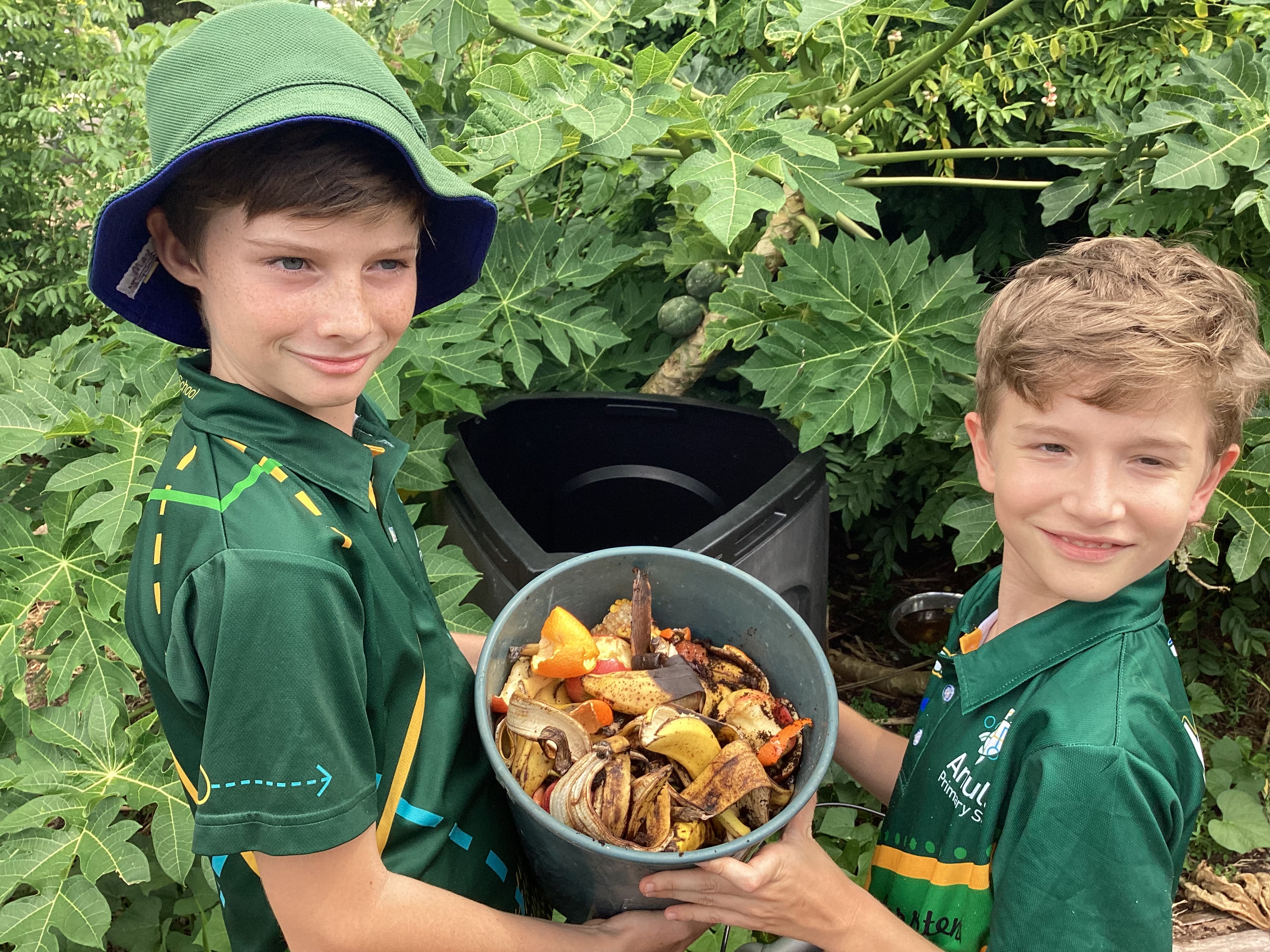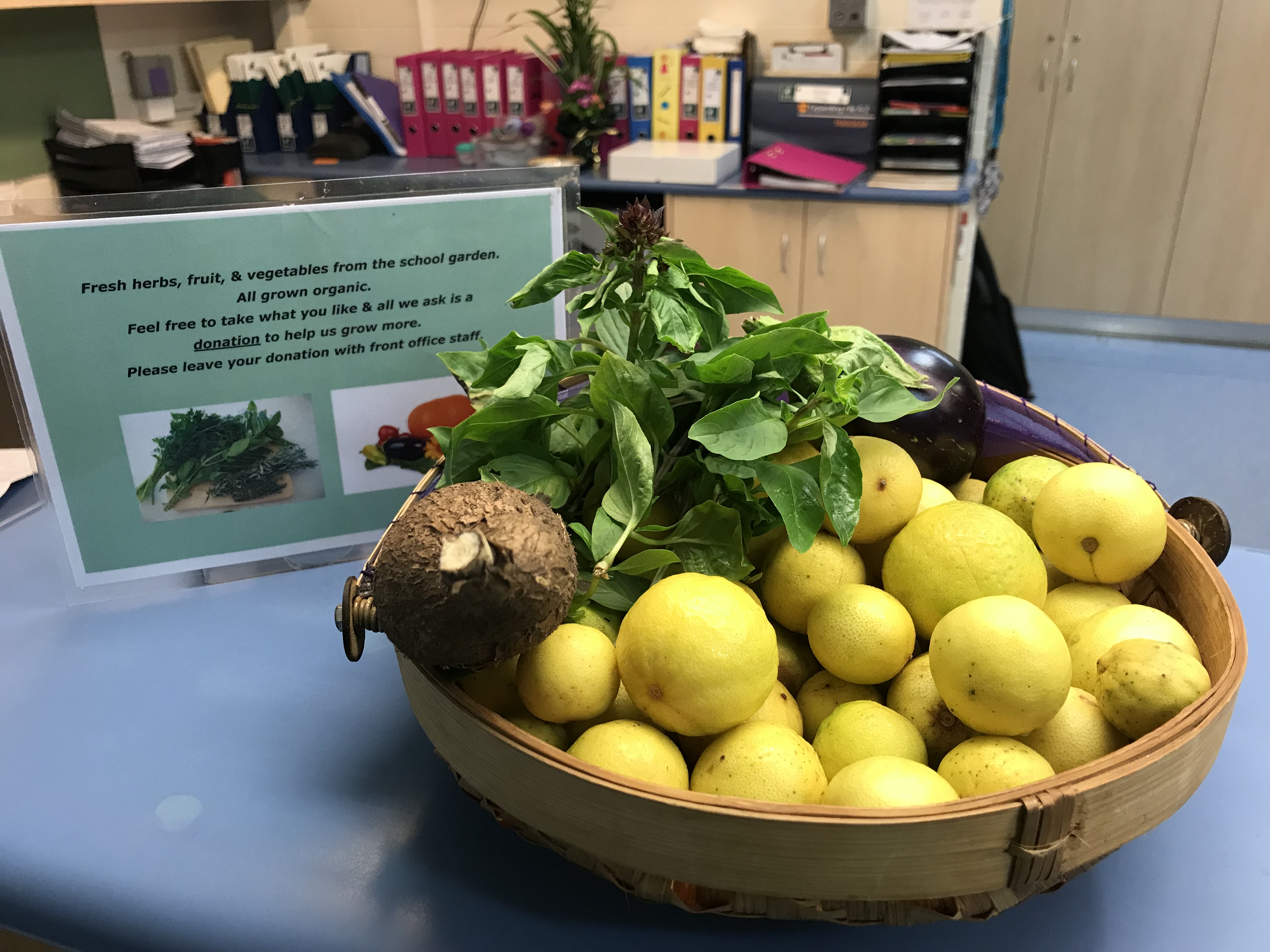 Images: Supplied by Anula Primary School