Project type
Recreational
Kahlin Oval in Larrakeyah is home to Darwin Cricket Club, who use the oval for Dry Season training and competition.
This much loved community facility is getting a new boundary fence and storage shed.
Boundary fence
Designed to improve aesthetics of the ground, while preventing unauthorised vehicle access to protect the oval surface. 
Designed with pedestrian access gaps at regular intervals around the ground, to ensure easy public assess. 
Storage Shed
Required to house the cricket club's curating equipment as well as providing storage for training and playing equipment.
The location of the shed has been chosen to have minimal impact on trees in the area.
No disruption to the community is anticipated during the construction of the fence and shed, with access to the oval being maintained throughout the duration of construction
Construction is proposed to begin from late May 2021 and should be completed by end of June 2021, weather permitted.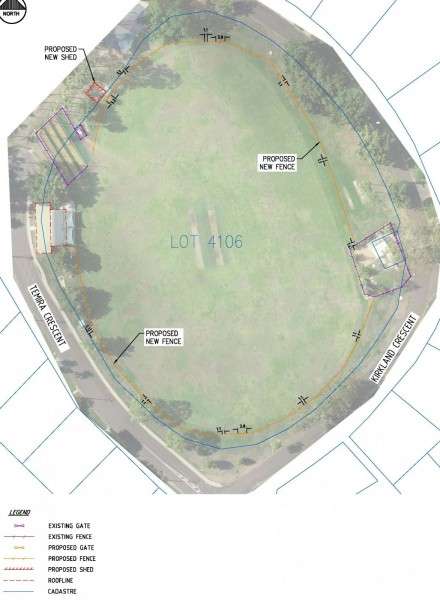 If you have any feedback please contact Council's Coordinator, Recreation and Leisure by phone 8930 0300 or email clare.beacham@darwin.nt.gov.au by Wednesday 12 May 2021.