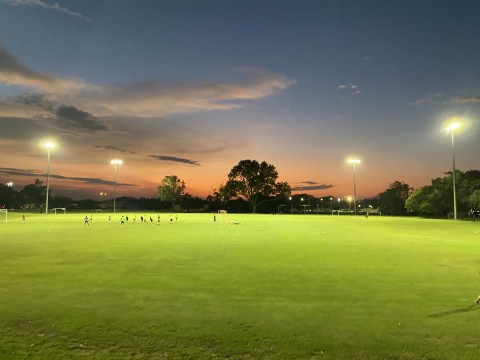 City of Darwin wants community feedback on its plan to standardise operating times of lighting at its sports ovals and facilities.
It is hoped standardised lighting times will mean improved access for sports competitions, training and recreation.  
City of Darwin has sports lights at ovals and facilities at:
Alawa Oval Three
Bagot Oval and The Velodrome
Gardens Oval One
Malak Oval and Holzerland Park Basketball Court
Nightcliff Oval
Operating times currently vary at all facilities.
The needs of facility users have changed over time, which is why City of Darwin wants feedback on the planned standardisation of lighting hours.  
The proposed operating hours are:
4pm - 9pm, Sunday – Thursday
4pm - 10pm, Friday and Saturday
Feedback can be provided at engage.darwin.nt.gov.au/sports-lighting until 3pm Friday 3 March.
Elected members will make a final decision on the proposal once all feedback is collated, with a decision expected in early April.
For more information, please contact our Recreation team on 8930 0300 or at darwin@darwin.nt.gov.au.