Simona Paganetto, founder of I'm Plastic Free
Meet City of Darwin's latest #RecyclingHero Simona Paganetto, who is passionate about ending plastic pollution and is the founder of the I'm Plastic Free platform that assists people in reducing their plastic waste. 
Simona started I'm Plastic Free in 2018, and recently ran a number of education sessions for the local community, sponsored by City of Darwin, to help the community learn how to reduce waste and participate in the circular economy. 
Simona's background is as an impact start-up entrepreneur who left a promising career in the global MedTech industry to migrate to regional Australia in 2013.
She was living in the Whitsundays volunteering for beach clean-ups in 2014 when she witnessed first-hand the huge amount of plastic in our oceans and its impact on marine life.
After several years Simona decided to do something about it, and she founded I'm Plastic Free, an e-commerce platform that has later pivoted into a global matchmaking platform for solutions to plastic pollution.
The digital platform, which provides the easiest and fastest way to find solutions to plastic pollution, now reaches up to 17,000 unique readers per month.
Simona combines over 15 years of commercialisation experience, including a decade serving in international brand management roles of global MedTech companies with a passion to end plastic pollution. She is also a certified Circular Economy specialist from the Circular Economy Alliance in conjunction with the École des Ponts business school.
Recently, Simona and her team conceptualised and organised "Show & Tell" workshops in Darwin, to inspire people to start implementing new habits, as part of Plastic Free July.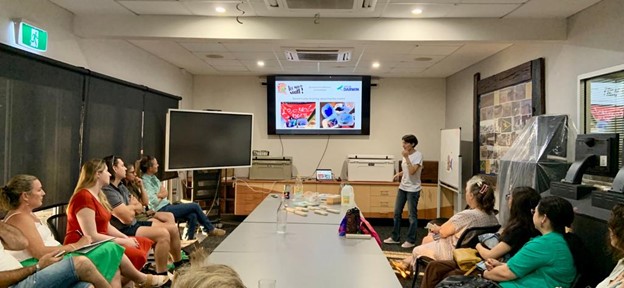 City of Darwin sponsored five events for community members, with workshop topics including 'How to be Single-use Plastic Free: Your First 10 Items'; 'Recycling 101' and 'How to have a less wasteful Christmas.'
The workshops offered hands-on experiences that included physical examples of packaging being brought in for people to visualise how to take action. 
Simona says she was inspired to start the workshops out of a need to connect with other people who work in sustainability and with people who were passionate about the topic.
"Working from home on an online business was monotonous and lonely, and I felt the need to connect with others and exchange best practices," Simona said.
"So with a few friends I started the Darwin Sustainable Circle, a monthly sustainability networking event to share best practices and exchange ideas.
"The workshops have been very well received by the Darwin community with attendees stating they found them to be useful, informative and engaging," she said.
The 'I'm Plastic Free' workshops align with the City of Darwin's strategic directions to reduce waste to landfill by encouraging waste reduction, raising awareness about consumerism, encouraging reuse and repair and improving recycling rates.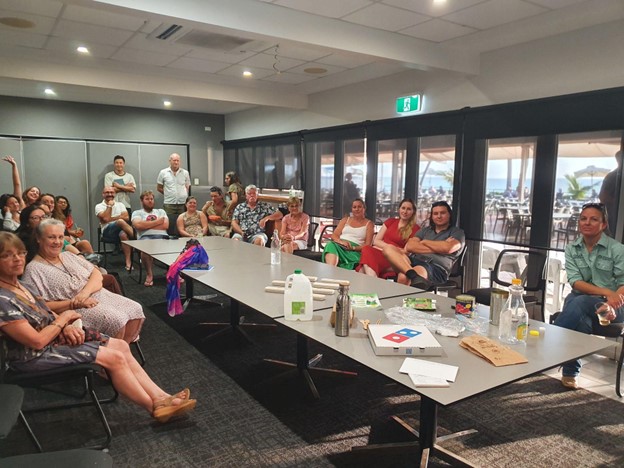 "Darwin has a very high contamination rate and the idea was to engage people who are already interested in sustainability, so that they could inspire their friends and neighbours," Simona said.
The workshops benefit the community by educating them on how to reduce waste contamination rates, generate less waste in landfills and by creating a more active recycling community.
"These workshops allow people who are interested in sustainability to remember their reusable products by using a system that is typical of behavioural change.
"The idea is to start small, celebrate your wins and then increase the number of reusables you bring along step by step," Simona said.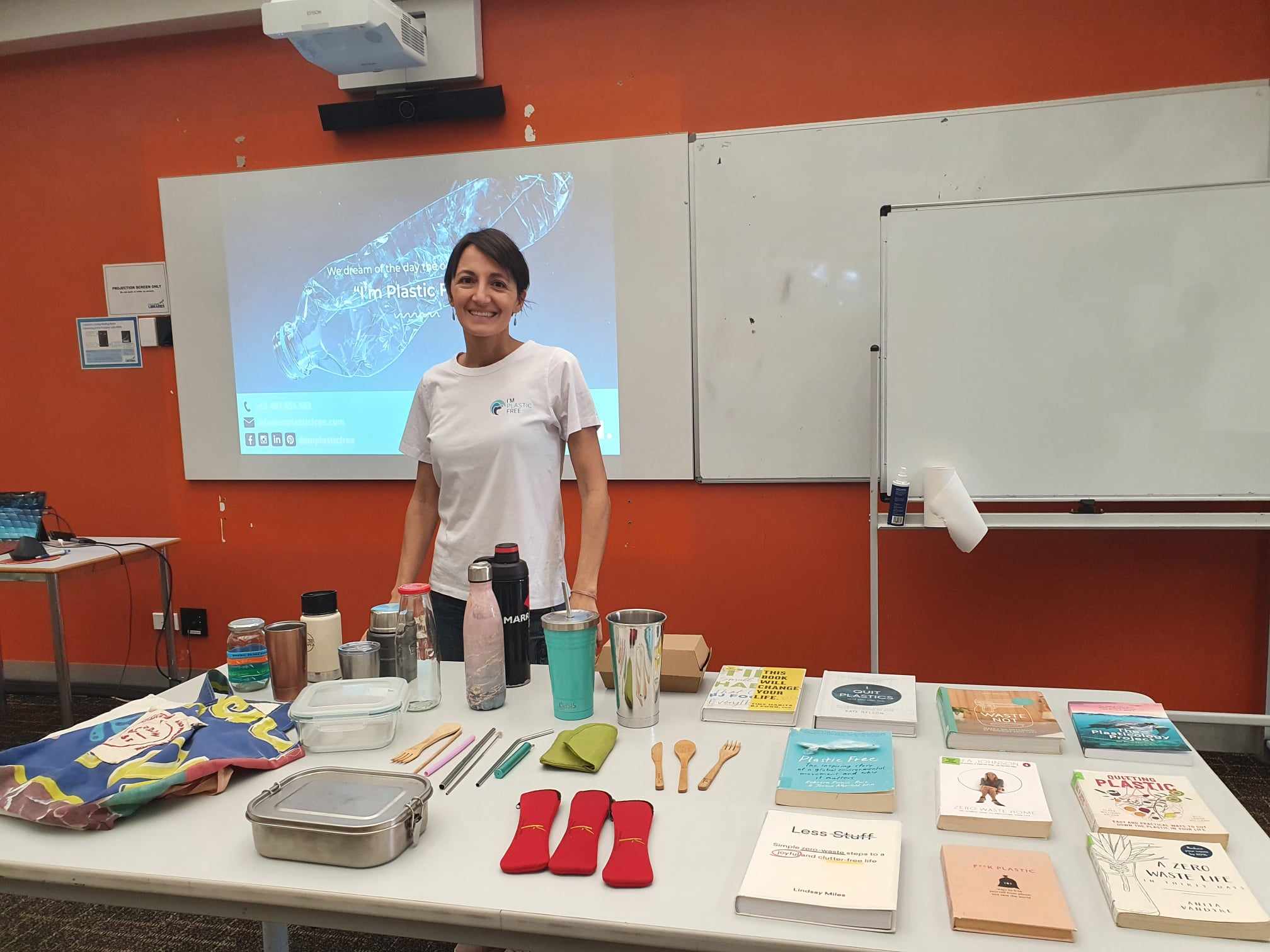 Simona hopes that this initiative will continue beyond this year and that new topics can be presented in 2024 to engage the Darwin community in conversations around waste reduction, mindful consumerism, recycling and more.
"I encourage people to visit my platform and read the educational blog articles I've researched that allow people to find creative ways to adopt plastic-free habits; advice on how to lower your microplastic exposure risk and other ways to connect with innovative sustainable businesses," Simona said.
A massive shout out to Simona for her passion and drive to share her knowledge with our Darwin community, making her another one of City of Darwin's proud #RecyclingHeroes.  
Are you or your business also aligned with waste reduction and resource recovery in Darwin? We are always on the lookout for projects and programs that will assist Darwin residents reduce their waste. If you are a Recycling Hero like Simona and have a great project idea, please consider applying for an Environment and Climate Change Grant or Sponsorship. See:  Funding Opportunities with City of Darwin | City of Darwin | Darwin Council, Northern Territory