Address
109 Esplanade Darwin City
Home to the Darwin Cenotaph, Bicentennial Park is one of the most popular green spaces in the CBD. Its lush green surrounds overlook the harbour creating picturesque views.
It's a popular spot for locals and tourists with a great network of shared paths for walking and cycling.
Turf Restoration Work
Bicentennial Park needs vital rehabilitation work in some areas.
The main area affected is Area 2 (see below highlighted section between Peel & Knuckey Streets) which is about ¼ of the park.
Increased  watering schedule has been in place for the past few weeks but further works are required.
Spray grass will be applied to the area (from Tuesday 9 July). Additional watering will be required to keep spray grass from drying out on many times throughout the day.
Fencing will protect the area.
Works commence next week, 8 July and are expected to take 4-6 weeks.
Council apologises for any inconvenience. Some events booked into area 2 have been moved to other areas in the park.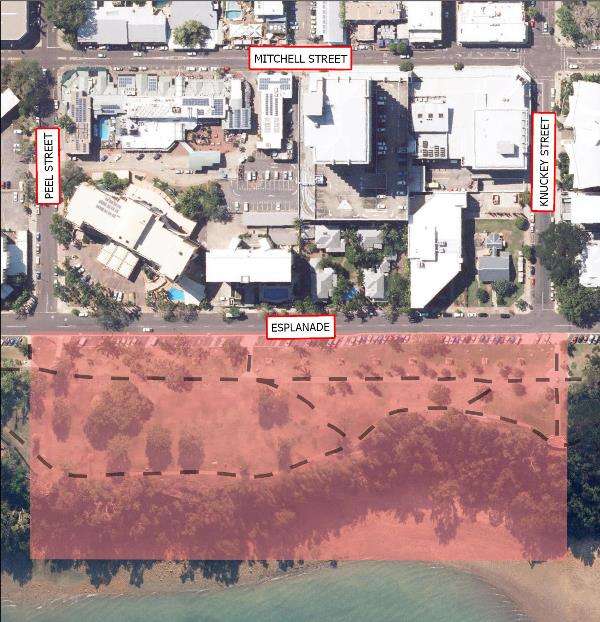 Events
We take booking for events at this park.
Bicentennial Park and the Cenotaph are popular spaces for events and gatherings such as
weddings
birthdays
corporate/school events
fundraisers and more
Why book?
If you are planning an event in a public park, you should book well ahead of time. Whether it's a big or small event, we recommend discussing your needs with our Customer Services team.
Booking your event with us ensures
you receive the right advice on permits and other event requirements
your event will not clash with others at the same place
mowing and other maintenance is completed to minimise interruption during the event
Enquire Now
Contact our Customer Services Team to discuss your event needs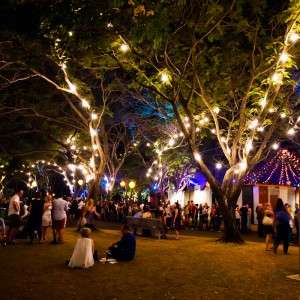 Event Planning Guide
Planning an event in a Council space but not sure how to get started? Try our handy event planning guide