Address
10 Knuckey St Darwin City
Tamarind Park is a well-shaded park located on the corner of the Knuckey Street and Mitchell Street intersection.
---
Situated within Tamarind Park are some benches and public art. Its excellent location makes it a fantastic place to raise awareness or have an event. Tamarind Park is just one of our great locations under our Street Food Program
Events
We take bookings for events and information stalls at this park.
Why book?
If you are planning an event in a public park, you should book well ahead of time. Whether it's a big or small event, we recommend discussing your needs with our Customer Services team.
Booking your event with us ensures
you receive the right advice on permits and other event requirements
your event will not clash with others at the same place
mowing and other maintenance is completed to minimise interruption during the event
Enquire Now
Contact our Customer Services Team to discuss your event needs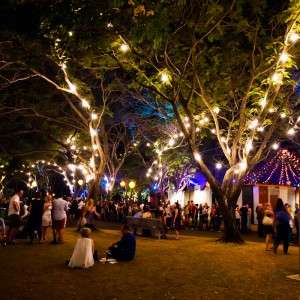 Event Planning Guide
Planning an event in a Council space but not sure how to get started? Try our handy event planning guide