Toilets - Restricted Access
Address
59 Yanyula Dr Anula
Yanyula Park is popular for family picnics, bbqs and is a regular location for our Fun Bus mobile playgroup.
Regional Playground
This modern accessible playground caters for a range of ages and abilities. It includes a large undercover area for young children, a flying fox and climbing structure for older children.
Exercise Equipment
The exercise station is close to an amenities block and water bubbler. It includes instruction panels and is surrounded by a rubber softfall base to provide a safe environment. 
The station is for everyone to enjoy and cannot be booked for group activity.
Features
10-degree sit-up bench
body pull-and-push bar
elliptical trainer
pull-down station
Events
We take bookings for events at this park.
Yanyula Park is a popular space for events and gatherings such as
private gatherings
corporate/school events
fundraisers and more
Why book?
If you are planning an event in a public park, you should book well ahead of time. Whether it's a big or small event, we recommend discussing your needs with our Customer Services team.
Booking your event with us ensures
you receive the right advice on permits and other event requirements
your event will not clash with others at the same place
mowing and other maintenance is completed to minimise interruption during the event
Enquire Now
Contact our Customer Services Team to discuss your event needs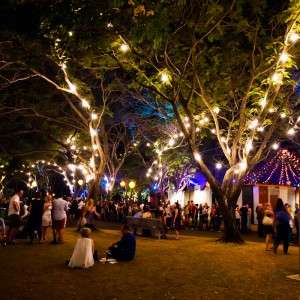 Event Planning Guide
Planning an event in a Council space but not sure how to get started? Try our handy event planning guide