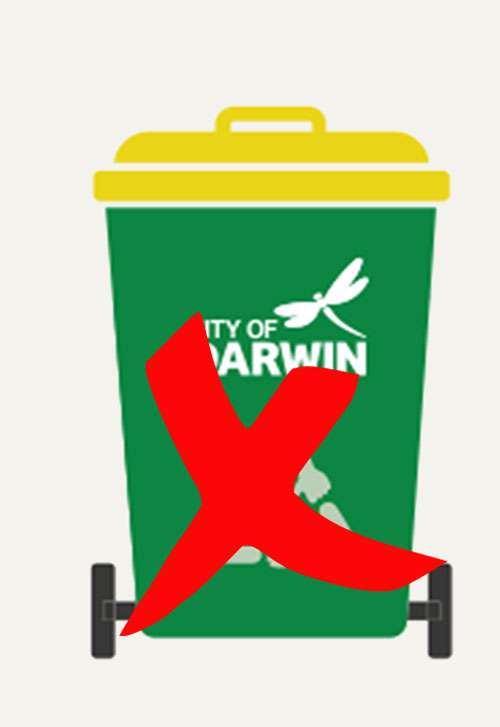 Do not put compost in your yellow lid bin
The best thing to do with fruit and vegetable food scraps is to put them in a compost bin or worm farm.If you don't have a compositing option then put all food scraps in your red lid bin. 
Domestic garden waste should be dropped off at Shoal Bay Mulch.
Please keep garden green waste out of your red lid bin. Read more on why this is important.