We are committed to sustainable, tropical living and supporting natural ecosystems in our urban environment. Trees are especially valuable to our community and we take great pride in selecting and maintaining them.
Skip Straight to
Trees on Nature Strips
Trees and shrubs planted on nature strips provide shade, beauty, privacy and wind protection. They make more attractive streets, assist in the greening of Darwin, attract birds and help filter dust and pollution.
Nature strips in the municipality are under Council control and permission must be obtained before planting or removing any trees on nature strips.
Nature strip trees will thrive and flourish given additional watering during dry periods.
Please also refer to our Nature Strips (verges) page for more information on Nature strips in general.
Tree Planting on Your Street 
If you would like to see more green on your street you may be eligible to have a street tree planted.
Street trees are usually planted between December and April each year. This is the best time to plant with optimal weather conditions giving trees the opportunity to establish. Requests must be made no later than 30 September each year for planting to be considered. You can request a street tree by filling out Request for Street Tree Form online.
Specialist staff will assess each application and choose the right location and right tree for your environment. If you would like to see your nature strip trees survive and flourish during the dry months, watering the tree regularly will help.
Find out about our Nature Strip Assistance program for other ways to keep your verge looking beautiful.
4000 Tree Planting Program 
The 4000 Tree Planting Program is commencing soon.  If you have received a letter advising trees are planned to be planted on your verge and you do not wish for a tree to be planted, please fill out the Do Not Plant Tree form online.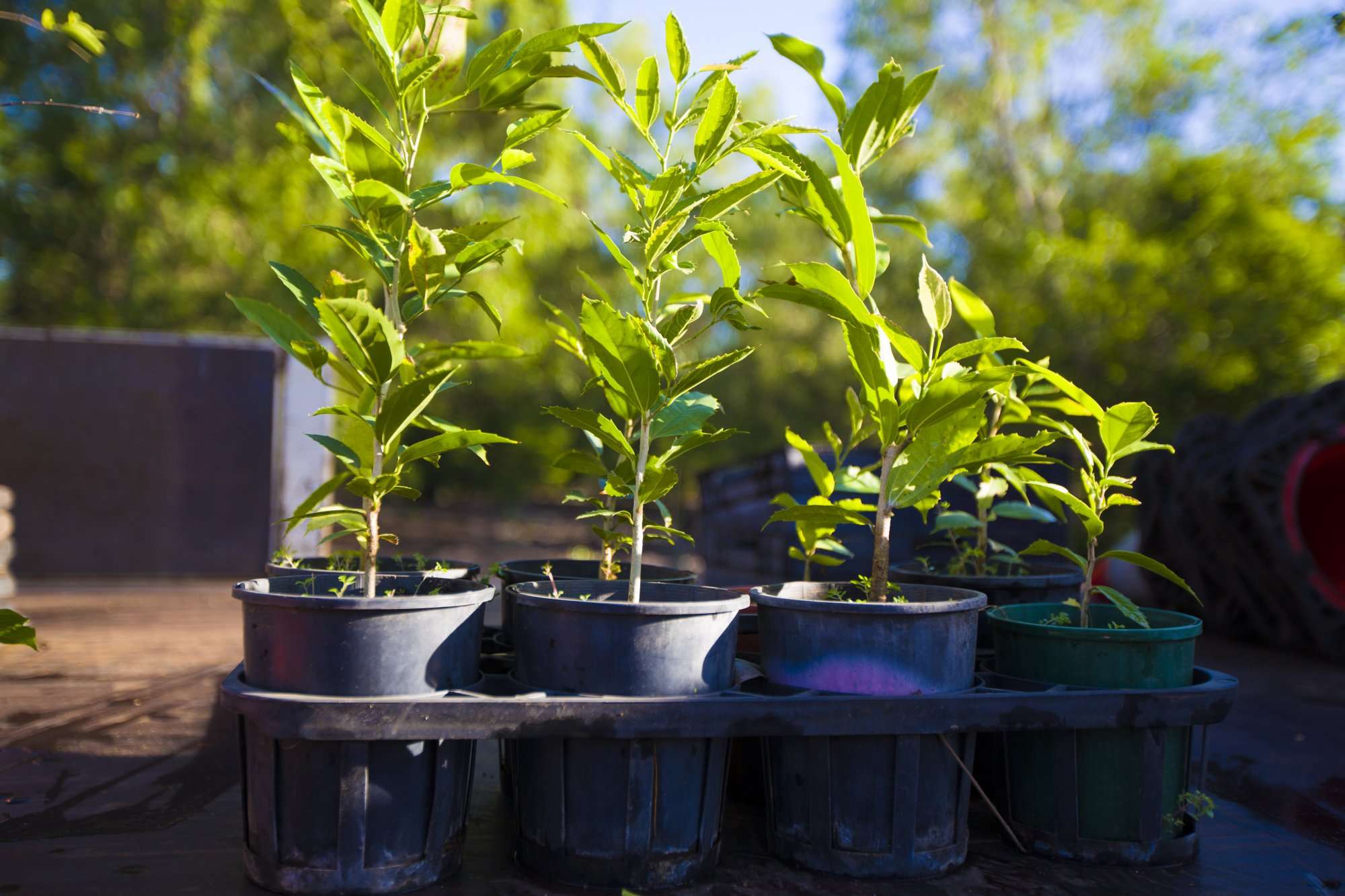 Selecting Trees
Choosing the right tree for the environment you are planting in is so important. Taking the time to research the right species can make all the difference. Mistakes with tree choices and placement can be very costly.
Tree Re-establishment Advisory Committee final report "Establishing a resilient urban forest for Darwin" is released. This report was submitted to Council on 13 November. Council's covering report is now available.
Preferred trees for Darwin and Trees recommended not to be planted lists are available.
When starting your garden from scratch it is a good idea to drive around the streets of Darwin and observe the trees that you find most attractive. You may also like to take a walk through our parks, the Botanic Gardens, and visit local nurseries.
Gardening books will help you check out the names of the trees that you find most appealing, ascertain their mature heights and shapes and then read up a little on their requirements. You will soon know which trees are safe to plant near your house, which ones provide year-round shade and privacy, and which ones you may wish to avoid.
When choosing trees for your garden Australian natives encourage birds and wildlife. Water requirements should be given serious consideration before any planting takes place. Indeed, water is a precious commodity and we have a responsibility to use it as wisely as possible—this becomes a very obvious issue during the long months of Darwin's dry season.
Large Trees
Large trees produce deep shade and add to the microclimate keeping the surrounding area up to 3 degrees cooler. Whilst deep shade in Darwin is welcome, you should be aware that concentrated shade will reduce the ability of many other plants to flower and fruit.
Consideration should also be given to tree species with invasive water-seeking roots. Roots can invade your own and other properties and cause significant damage. For further information regarding your responsibilities around the planting of large trees please see Neighbourly Responsibilities. You also need to take a responsible attitude regarding large trees and the possibility of storm damage.
Some large trees common in the Darwin area are Albizia lebbeck (White Siris), Allosyncarpia ternata, Alstonia actinophylla (NT Milkwood), Calophyllum inophyllum (Beauty Leaf), Canarium australianum, Ganophyllum falcatum, Maranthes corymbosum and Peltophorum pterocarpum.
These trees are excellent as shade providers; providing shelter and homes for many native animals and birds. Space and individual conditions should be taken into consideration.
Small Trees
Many home gardeners prefer small trees, palms and shrubs and find them more manageable. Certainly the smaller trees reduce pruning costs and suffer less in high winds. Even if blown down during storms or cyclones the risk of damage or injury to property or persons is obviously reduced with smaller trees.
Speciality gardens making full use of a range of smaller plants can be most attractive. A small tree garden can provide variety, colour and scent, as well as nectar for the birds and fruit for your table. Planning and research is important.
Some of the most attractive small to medium flowering trees that do well in Darwin include Leptospemum madidium (Weeping Ti-tree), Lagerstromiea speciosa (Pride of India), Tabebuia argentea (Yellow Trumpet Tree) and Tabebuia pallida.
Trees in Public Places
All trees in Council owned parks, reserves and verges, are protected under Council's by-laws. It is illegal to remove, prune, damage or destroy trees on public property and offenders may be prosecuted. It is a community and a Council responsibility to protect our environment. If you see someone vandalising a tree please report it to the Police.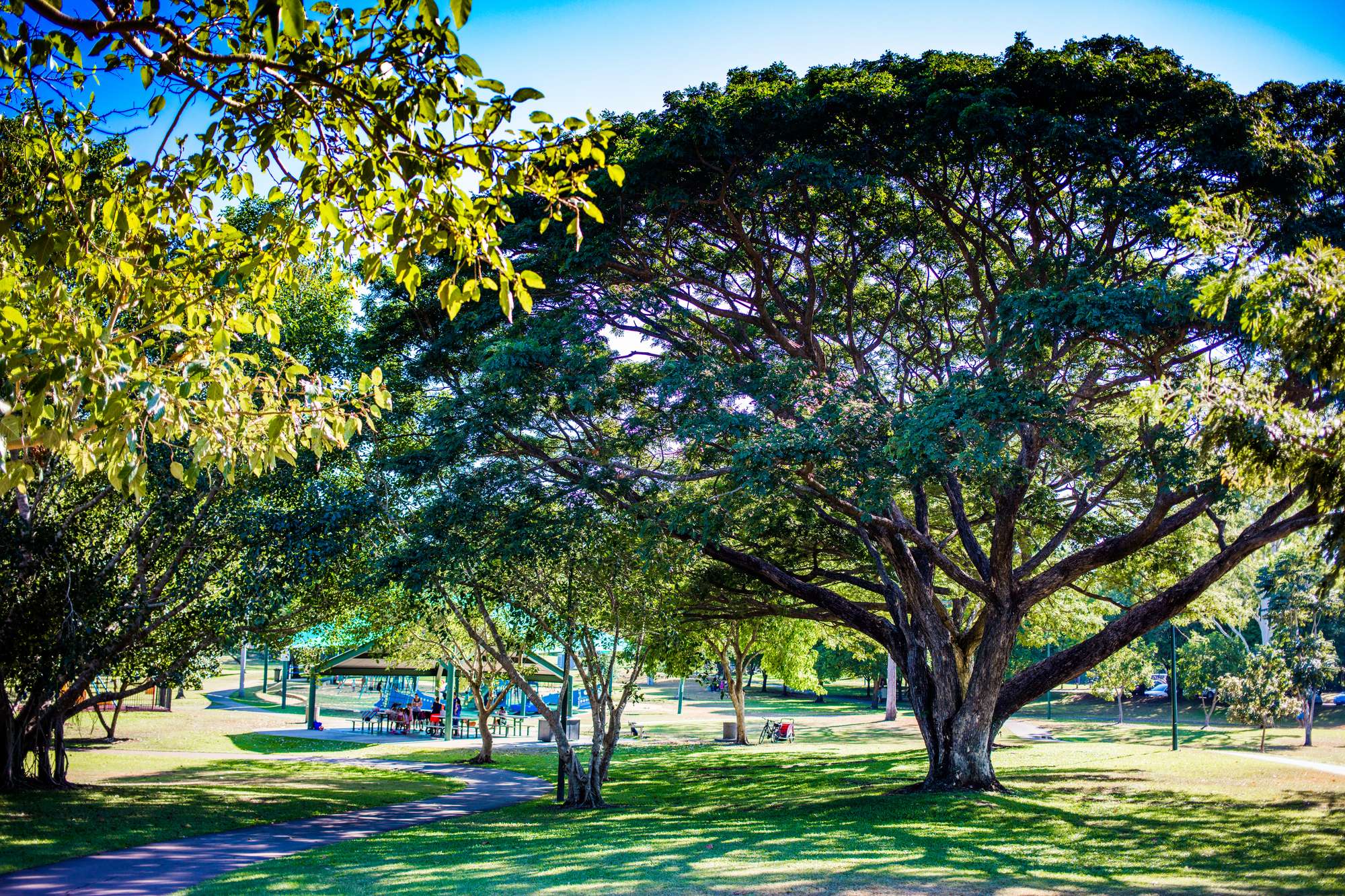 Neighbourly Responsibilities
It is a good idea to consult with your neighbours before planting large trees, particularly near the fence line.
Neighbourly cooperation between garden owners can be mutually beneficial in terms of shade, produce and privacy. When choosing large trees you must consider your neighbours.
If you are concerned about a neighbours tree that may be affecting your property Council recommends that you contact your neighbour in the first instance or otherwise contact the Community Justice Centre NT on 1800 000 473 or resolving disputes.