Darwin's tropical lifestyle means enjoying many hours outdoors in some of the most beautiful spaces in the country. We're activating many of our fabulous outdoor spaces with our street food program.
About the Program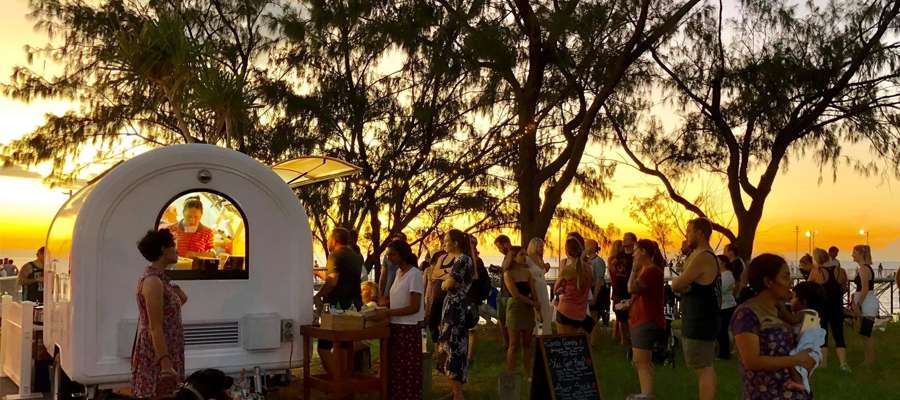 A number of spaces around the city and foreshore are now home to great food trucks offering fantastic eats in iconic Darwin surrounds. Our street food program runs annually from 1 April.
Why not grab your mates and a picnic rug and head to one of our great street food locations.
Street food map and vendors' list are being currently updated. Stay tuned!
Map
Zoom in on the map and click on each icon to see vendor names, trading times and other information.
Use the + and - buttons to view more detail for each location and vendor.
Vendors and Locations
There are some great food choices currently on offer at different locations across the municipality*. For more information on menu choices, please contact the individual vendors.
*This information listed is accurate at the time of publishing. City of Darwin is not responsible for day to day operations of individual vendors.