Overview - Parking
There are many options when it comes to parking in Darwin. Much of our CBD parking is managed through timed pay and park Monday to Friday, with FREE untimed parking in ALL zones on weekends and public holidays. 
Cavenagh Street Car Park - Works impacting parking availability
Site investigation works will be undertaken at the Cavenagh Street Carpark.
When
Saturday 17 August - Saturday 31 August
7am to 5pm (Monday to Saturday)
Parking availability
Approx 20 car parking spaces will be unavailable for the next 2 weeks. Alternative all day parking is available at China Town Carpark on Smith Street.
Some noise disruption is anticipated. City of Darwin apologises for any inconvenience.
June 2019 - City Centre On Street Parking Update - Removal of 28 Parking Meters
City of Darwin is removing 28 parking meters across the city centre including on The Esplanade and Cavenagh Street.
The parking meters being removed have been underutilised since PayStay was introduced. Use of City of Darwin's mobile pay by phone PayStay app has soared to 44% since it was introduced 18 months ago.
The meters are being removed from 1 July. 
Signage on individual meters will indicate which are getting removed.
Alternative payment options are to use the PayStay App or coins in adjacent meters.
Users can easily download the PayStay app onto a smartphone and register an account. 
To help get you started with PayStay Council is giving away 30 x $100 parking credit. Each month (for 3 months from July 2019) 10 new users of PayStay will win $100 credit deposited into their PayStay account.
Find out more about PayStay and how to sign up and win!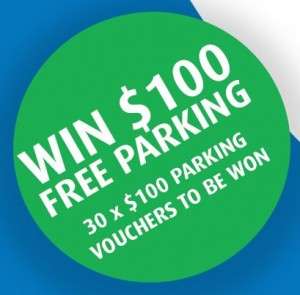 Free Weekend Parking in the CBD!
Did you know? Parking in the CBD is FREE and UNLIMITED all weekend.
All city parking zones have unrestricted parking on weekends and public holidays! This means you can park, enjoy brunch, and finish your shopping without having to worry about returning to your car in time.
When parking in the city centre on weekends, please only park in designated parking bays.
Regulating Traffic and Parking in Darwin
Council Officers are authorised under the Local Government Act to enforce legislation that we are responsible for.
This includes on-street parking regulations. Council enforces on-street parking under the Northern Territory Traffic Act and Northern Territory Traffic Regulations which include the Australian Road Rules.
For a full outline of the Northern Territory Traffic Regulations visit Northern Territory Traffic Regulations.
Last modified
19 Aug 2019