Overview - Dog & Cat Management
Pets are an important part of Darwin's lifestyle and are more often than not loved members of our family. At City of Darwin we are primarily responsible for managing dogs and cats throughout the municipality.
Owning a pet brings many benefits to us as owners and can dramatically improve our quality of life. It is also a large responsibility not only because of the daily needs of your pet, your pet also becomes a part of the community.
When addressing the task of managing dogs and cats, we've considered many aspects, including the benefits of pet ownership and the health and wellbeing of residents.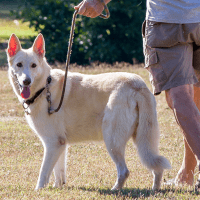 The Animal Management Plan
Our comprehensive Animal Management Plan has been developed to act as a practical guide outlining how pets are managed (principally our dogs and cats) within Darwin. The Animal Management Plan is designed not only to help animal owners to clearly understand their responsibilities but for members of the public to understand Council's role and the processes it must follow.