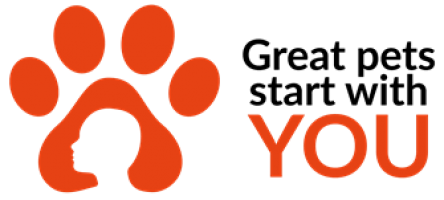 Pets provide us with companionship, lower stress levels, and a sense of security and belonging. There are lots of great reasons to keep a pet.
Council strives to ensure that dogs and cats and their owners and neighbours live together in safety and harmony in the Darwin community. It all comes down to one thing – responsible pet ownership. That's why Great Pets Start With YOU
Great Pets Start With YOU Brochure
We encourage Darwin pet owners to adhere to four principles of pet ownership.
Register and microchip your pets.
Desex your pets.
Provide training, socialisation, and care for your pets.
Do not allow your pet to become a threat or nuisance in the community.
Register and microchip your pet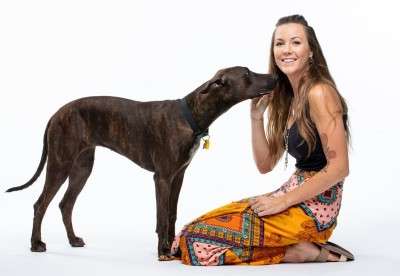 Registration and microchipping allow our Animal Management Services to reunite lost pets with their owners with a single phone call.
There is a reduced fee for registering a desexed dog or cat, and registration is free for a dog under 12 months.
Microchipping your pet is a condition of registration which helps Council staff and veterinary clinics return pets that are lost, at large or injured. Go to darwin.nt.gov.au/pet registration for more information.
Did you know we provide a cheaper microchipping fee at the City of Darwin Pound of $36.00 during business hours?
Desex your pet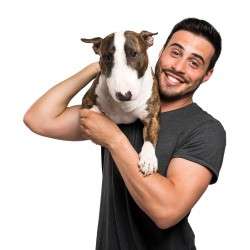 Responsible pet owners ensure their pets are desexed. Not only does desexing surgery prevent dog and cat overpopulation, it also makes for happier pets. Desexed pets enjoy better health and owners notice their pets have improved actions and a reduction in nuisance behaviours such as barking, wandering and fence rushing.
Provide training, socialisation, and care for your pets
Basic obedience training is the first step to a well-socialised pet. A responsible pet owner ensures that their dog does not bite, bark, threaten or chase other animals, vehicles or people.
All cats and dogs require daily care, fresh water, feeding and exercise. Regular grooming, yearly check-ups and a vaccination schedules are important responsibilities that maintain the health of your pets.
If the issue continues, please feel free to contact the City of Darwin Pet Care Help Line. 
Helpful tips
More Information
For further enquiries and more advice on responsible pet ownership, contact the City of Darwin Pet Care Help Line