East Point Reserve








Address
152 Alec Fong Lim Dr East Point
East Point Reserve is a special place for the people of Darwin and is one of the most popular recreation areas for both locals and visitors. Rich in history and biodiversity, East Point is easy to access and has an abundance of facilities and attractions for everyone.
East Point Reserve is one of the largest reserves in the Darwin municipality boasting 200 hectares of green space and recreation spaces. We have been looking after the reserve since 1984 and aim to balance the ecological, cultural and historic values whilst providing recreational areas for everyone to enjoy.
Closing times
Monday to Friday 9:30pm
Weekends and Public Holidays 10.30pm
A Popular Place for Recreation
With two playgrounds, a lake, exercise stations, walking trails and more, East Point Reserve has always been a popular place for gatherings, events and recreational activities.
The reserve is host to a range of landscaped barbecue and picnic facilities, a military history that goes back to 1932 and a range of community and tourist facilities including the Darwin Military Museum and the gun turret precinct
East Point Gun Turret is currently closed for maintenance until further notice.
Lake Alexander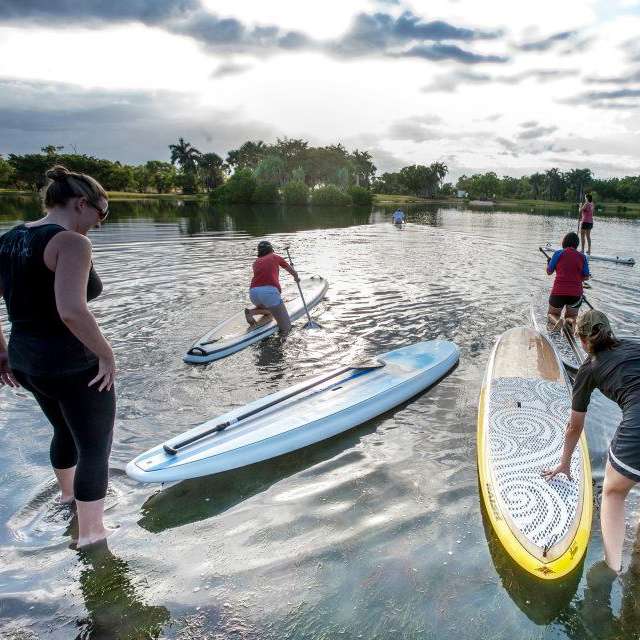 Located in the heart of East point and popular for water recreation activities, Lake Alexander is a lovely setting.
Exercise Equipment
East Point offers two exercise stations, both with instruction panels and a rubber softfall base to provide a safe environment. 
They are for everyone to enjoy and cannot be booked for group activities.
Street Workout Station
This station offers a range of versatile body-weight training components for both able-bodied and wheelchair users. With close to 200m2 of workout space, this station is fully inclusive, with a disability access ramp positioned directly in front of two dedicated disability parking bays inside a free car park.
Stretch and Strengthen Station
This small station along the walking path, opposite Lake Alexander, offers a number of benches and bars for stretching and strengthening exercises.
Events
We take booking for events at this park.
East Point Reserve is a popular space for events and gatherings such as
weddings
birthdays
corporate/school events
fundraisers and more
Why book?
If you are planning an event in a public park, you should book well ahead of time. Whether it's a big or small event, we recommend discussing your needs with our Customer Services team.
Booking your event with us ensures
you receive the right advice on permits and other event requirements
your event will not clash with others at the same place
mowing and other maintenance is completed to minimise interruption during the event
Enquire Now
Contact our Customer Services Team to discuss your event needs
Event Planning Guide

Planning an event in a Council space but not sure how to get started? Try our handy event planning guide 
Biodiversity at East Point
Local residents are very lucky to have an intact monsoon rainforest only 6kms from the CBD. It is of critical value as a biodiversity refuge amongst an ever expanding city.
Find out more about Biodiversity in Darwin
Wallabies
Did you know?

East Point Reserve is home to over 200 Wallabies
Over 30 hectares of East Point Reserve remains native vegetation. Within this area the total number of vertebrate species recorded is 254 – that's a lot of different animals in such a small space!
Management of this is guided by the East Point Reserve Biodiversity 5 year Management Plan.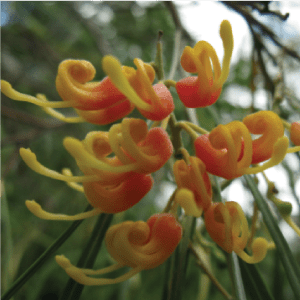 East Point Interactive Science Trail
Our East Point Interactive Science Trail is a great way to to explore more of the unique biodiversity of East Point. Why not get your walking shoes and head out to East Point for a fun and interactive experience.
Other Attractions
Dudley Point
Dudley Point look out is a particularly popular area boasting uninterrupted views and a rich military history. If you haven't yet, soaking up the views at sunset is a must. Picnic facilities are available here for your comfort.
Military Significance
The former East Point military area is afforded a high level of cultural significance. The military structures, mainly located in the primary cultural zone are listed in the Register of the National Estate. Of major historic significance, the area provided the last major 'fortress' built on Australian soil and is a reminder of a prominent element of Australia's only battleground.
East Point played a particular role in the naval strategy of Australia and Britain. Also of significance was the role of the artillery units and the later establishment of a Royal Australian Artillery Association Museum at the site.
The gun emplacement precinct comprises much of the north eastern section of the peninsula. The area includes 150mm and 230mm gun emplacements and a plotting room. The main sites are easily linked by pedestrian access and comprise examples of early sites from the build up period to the post-bombing period. Council has restored to original condition Anti Aircraft gun emplacements which are open for viewing just to the East of the main entry to East Point, 250 metres along Colivas Road
Dudley Point has considerable military heritage value, for example, it is possible to see wartime steel boom net relics, which in 1941 stretched 6km across the Harbour from East Point. The net was designed to prevent enemy entry of submarines and it was only lowered for friendly vessels.
Ruins of many facilities relating to the boom net are still at East Point. Boom net anchorages and an observation tower are still evident today. After the War the East Point area continued to be used by the military. Its chief use at this time was for horse stables. It was in the 1960s that the Royal Artillery Association commenced work on the artillery museum, which was eventually opened in 1969. The aviation and naval sections followed in 1972 and 1974. The National Trust has an excellent book for those interested in more detail. 'East Point — A History of the Military Precinct' by Peter Dermoudy and Penny Cook is available at the National Trust offices, Myilly Point.