Jingili Water Gardens







 Jingili Water Gardens is one of the most popular parks in Darwin. Containing lily ponds, a community garden, BBQs, Accessible toilets with adult change facilities, a large shaded playground and a skate park - it really does have something for the whole family.
---
Something for Everyone
Jingili Water Gardens is central to much of the municipality making it a hugely popular and accessible park.
Accessible Adult Change Facility 
Darwin's first accessible adult change facility at Jingili Water Gardens provides secure and private facilities for people with disability with high support needs, who require assistance from a carer, and specialised equipment. The facility includes an adult size, height adjustable change table, a hoist and enough room for two people to assist.
The facility is locked to protect the facility and equipment against vandalism, but accessible 24/7 with an MLAK key. A key can be collected free of charge from the Civic Centre. To order a permanent key, please complete this webform.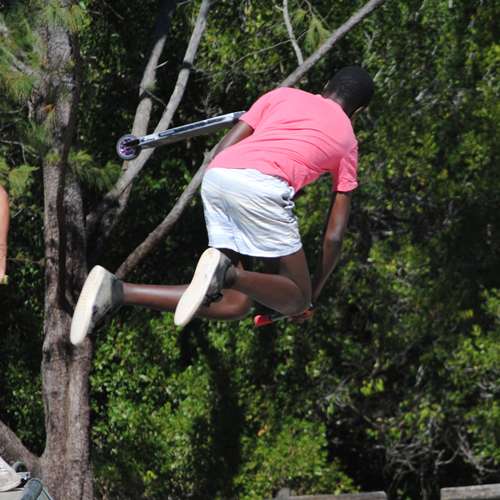 Skate Park
Located off Bagot Road, Jingili Skate park is always full of life.
Community Orchard
Located within the Water Gardens, the Community Orchard is a place for the community to come together to learn about growing fruit in our tropical city. Each tree planted in the orchard has information about how it can flourish in our environment. Community members can help themselves to the fruit in the orchard.
Fruit Tree Fact sheets

If you are interested in any of the trees in the orchard, these fact sheets are a handy place to start.

Dwarf Golden Plum - Spondias cytherea
Black Sapote - Diospyros digyna
Bay Cherry - Eugenia reinwardtiana
Avocado - Persea americana
Mangosteen - Garcinia mangostana
Pomegranate - Punica granatum
Tahitian Lime - Citrus x latifolia
Meyer Lemon - Citrus x meyeri
Valencia Orange - Citrus x sinensis 'Valencia'
Jackfruit - Artocarpus hetrophyllus
Lemonade - Citrus limon x reticulate
Peanut Tree - Stercula quadrifida
Kumquat - Fortunella margarita
Longan - Euphoria longana
Madrono - Arbutus menziesii
Mata Kucing - Euphoria malaiense
Guava - Psidium guajava

City of Darwin gratefully acknowledges the assistance of Chris Nathaniel of Tropiculture Australia in putting the fact sheets together.
Events
We take bookings for events at this park.
Jingili Water Gardens is a popular space for events and gatherings such as
weddings
birthdays
corporate/school events
fundraisers and more
Why book?
If you are planning an event in a public park, you should book well ahead of time. Whether it's a big or small event, we recommend discussing your needs with our Customer Services team.
Booking your event with us ensures
you receive the right advice on permits and other event requirements
your event will not clash with others at the same place
mowing and other maintenance is completed to minimise interruption during the event
Enquire Now
Contact our Customer Services Team to discuss your event needs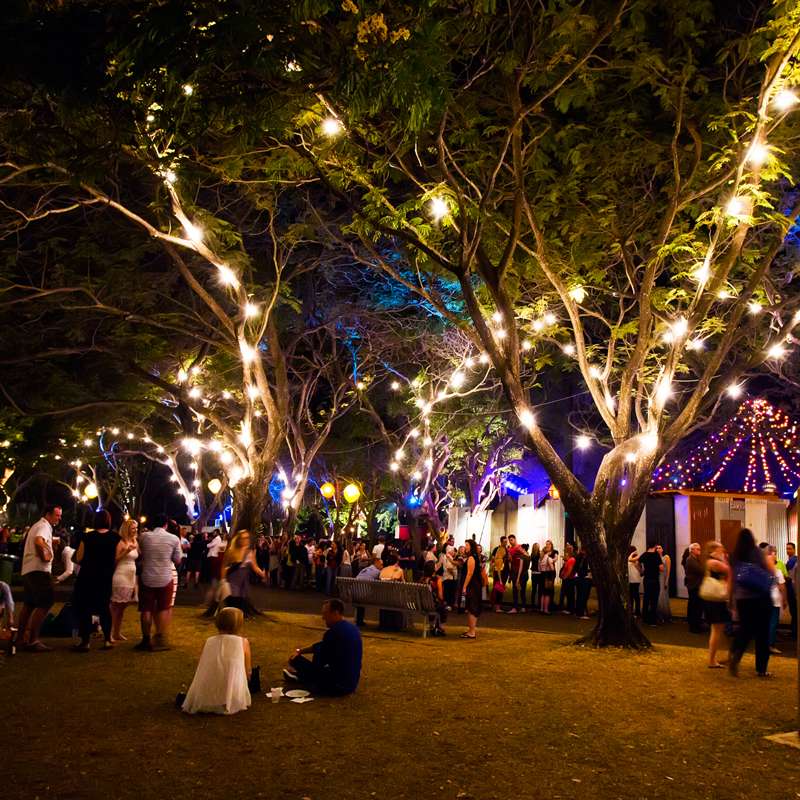 Event Planning Guide
Planning an event in a Council space but not sure how to get started? Try our handy event planning guide